Barcelona meets Joventut in the third game and signs his pass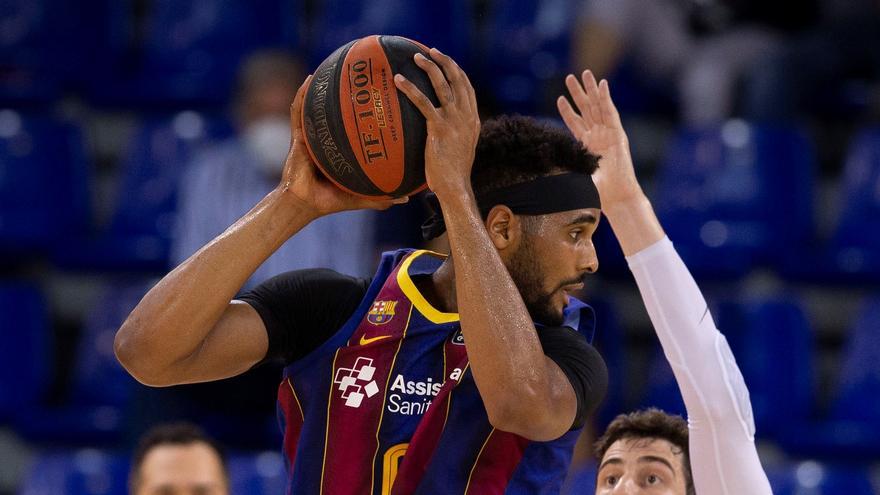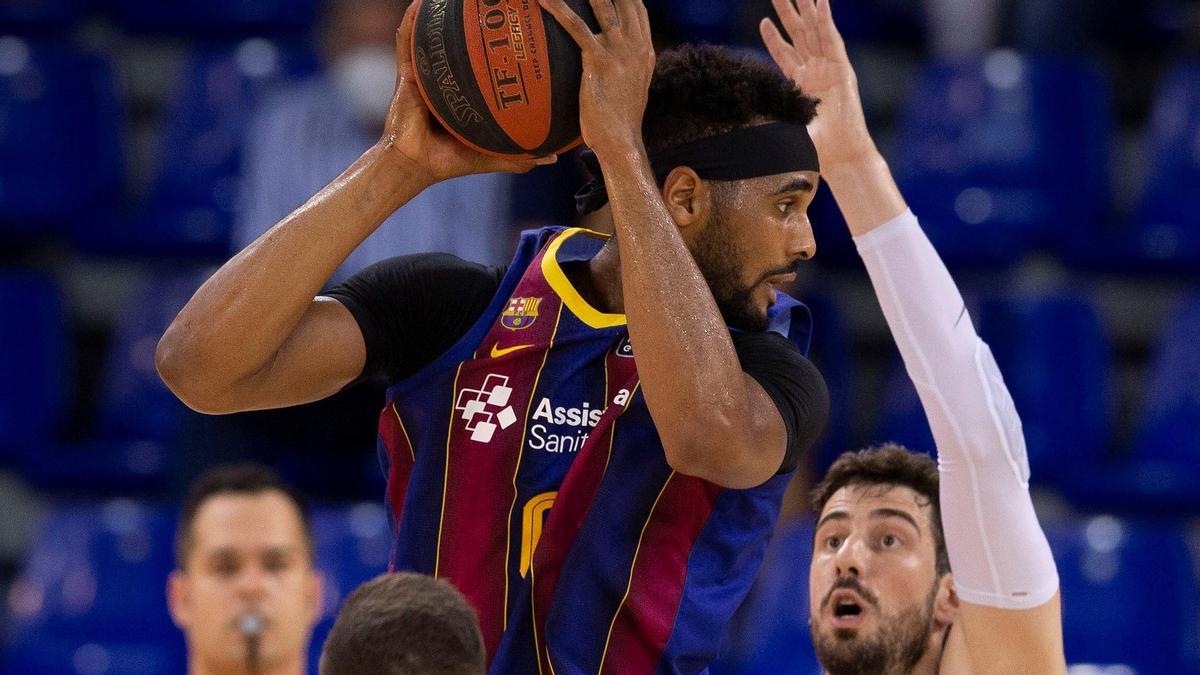 The Barcelona Soccer Club fulfilled his favoritism to the third with his triumph (94-73) against the Joventut in the playoff tiebreaker of the Endesa League for a place in the semifinals, where the culé team will face Lenovo Tenerife, thanks to a great return from the changing rooms.
Those of Sarunas Jasikevicius left behind doubts and physical and mental exhaustion to avoid a major blow. In a hectic week, with the bitter taste of losing the Euroleague final, Barça overcame the first crossing for the league title, a derby that 'Penya' sold dearly until the second half of the third game.
After great minutes of Pau GasolThe resumption at the Palau, with an audience as the Olímpic could enjoy two days ago, was 37 local points in the third quarter, Kuric and Davies unleashed. Barça had started well and after a successful slump in the second quarter they returned with everything from Kuric, with five triples without failure in that decisive quarter.
Pau Gasol pulled a lot from the Barça car, with 14 points and four rebounds in the first half. Those of 'Saras' put intensity in defense and were successful, but those of Carles Duran kept their face to the game with Dimitrijevic and Tomic (23-21). Barça was not able to chain two good plays, with a leading Gasol to withstand the exterior bump (39-31).
After the break, the movie ended suddenly. Barça plugged in one after another, with Kuric punishing the visiting defense in the zone and Davies winning the game over Tomic. The Croatian was still the thread that kept the 'Penya' alive, anecdotally with the passing of the minutes and the rise of the culé gale (76-52). The gap reached his thirties at the start of the fourth quarter.
From 84-54, those of Badalona shot with pride, although Barça relaxed already thinking about the semifinals. Joventut managed to put some makeup on their last game of the season and Barça lifted a weight off their shoulders. On Monday those of Jasikevicius start the way to the final against a Lenovo Tenerife that has been resting since Thursday after eliminating Hereda San Pablo Burgos with 2-0.
94 - FC Barcelona (25 + 20 + 37 + 12): Hanga (2), Higgins (10), Abrines (7), Mirotic (5), Davies (13) -starting team-, Bolmaro (9), Pau Gasol (14), Kuric (22), Smits (7), Calathes (5), Oriola (-) and Claver (-).
73 - Joventut (21 + 17 + 14 + 21): Bassas (8), Ribas (8), Parra (3), Morgan (2), Tomic (17) -starting team-, Dimitrijevic (10), López-Arostegui (2), Brodziansky (11), Ventura (5) and Birgander (7).
Referees: Conde, Calatrava and Padrós. Without eliminated.
Incidents: Third and last game of the Endesa League quarter-final play-off, played at the Palau Blaugrana in front of about 1,000 spectators. AND