Barcelona can not beat Cádiz and also disengages from the League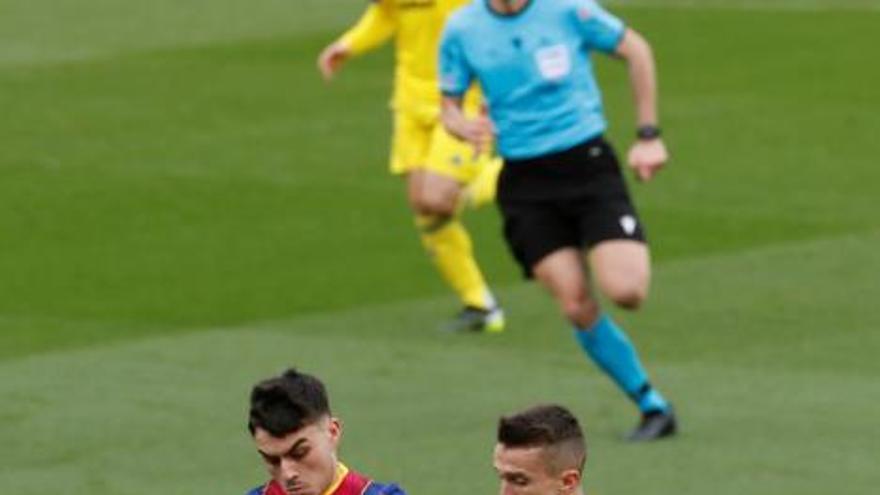 The Barcelona, which this Sunday could get six points behind the leader, the Atlético de Madrid, he let himself be tied at the last moment by him Cadiz at the Camp Nou (1-1), with a penalty goal of Alex Fernandez in minute 89, and gave a bit more of LaLiga Santander.
Koeman sought the redemption of the players who fell thrashed against Paris Saint Germain and he repeated the same eleven that caused Barça to be practically eliminated from the Champions League. And the team improved its performance because, logically, Cádiz is not PSG nor does it have any Mbappé in its ranks.
Nor was it an easy day for the Catalans after the European depression. And conditions, such as the strong gusty wind that was raging today in the Catalan capital, allowed excessive football boasting.
The team led by Álvaro Cervera, well ordered behind, with a line of four and another of five players, and Negredo as the only offensive reference, appeared at the Camp Nou ready to contain the local squad and wait for their opportunity to counter.
But He only approached Ter Stegen once in the entire first half: in a Salvi boarding on the right that ended with a faulty shot with Rubén Sobrino's thigh in goal.
The visiting occasion came just after the Messi's penalty goal in minute 32, the only one who rose to the scoreboard in the first act. Because, before the break, the referee annulled another two for offside to De Jong and Pedri.
With more dominance than clear scoring chances, Barcelona besieged Cádiz from the first minute, and Ledesma had to intervene in a lateral foul by Messi, a left-footed shot from the front of the Argentine star that slipped through the right squad, and a center poisoned by Jordi Alba.
A deflected volley from Fali due to a previous foul by Garrido and a saving hand from Lesdema when Griezmann was preparing to finish off an assist from Messi at pleasure encouraged the start of the second half.
Dembélé could do the second shortly after time, with a house-brand slalom and a wild and hasty shot in equal measure, also common in his particular repertoire. And Messi, with two other shots that did not find a door, did not achieve the goal of tranquility for his team either.
The Barça continued winning by the minimum, but He did not feel demanded by a harmless Cádiz. Riqui Puig, who had just entered the field, was also encouraged to put Ledesma to the test, but his shot came off the post.
But the gift of each party of the Catalan team was still missing. This time, it was an innocent penalty from Lenglet on Nephew when trying to clear a ball within the area. Álex Fernández, on the edge of regulation time, cheated on Ter Stegen, and Barcelona, ​​which had seven victories in LaLiga, culminated a week to forget. The title, which had once again been shot, is again a little further away.
1 – Barcelona: Ter Stegen: Dest (Mingueza, min.80), Piqué, Lenglet, Jordi Alba; Sergio Busquets (Pjanic, min.65), De Jong, Pedri (Trianco, min.74): Dembélé (Riqui Puig, min.80), Messi and Griezmann (Braithwaite, min.65).
1 – Cadiz: Ledesma; Iza, Fali, Mauro, Espino; Salvi (Alejo, min.63, Perea (Jonson, min.76), Jon Ander Garrido (José Mari, min.58), Jairo (Álex Fernández, min.59); Sobrino and Negredo (Lozano, min.59).
Goals: Messi, min.32 (p.). 1-1: Álex Fernández (p.), Min.89.
Referee: Martínez Munuera (Valencian Committee). He showed a yellow card to Jordi Alba (min.83).
Incidents: Match of the twenty-fourth day of LaLiga Santander played at the Camp Nou. Before the match, a minute of silence was observed in memory of Martí Vergés, who was a Barcelona player between 1956 and 1966 and who died last Wednesday at the age of 86.