Barcelona beat Granadilla Tenerife and is proclaimed champion of the First Iberdrola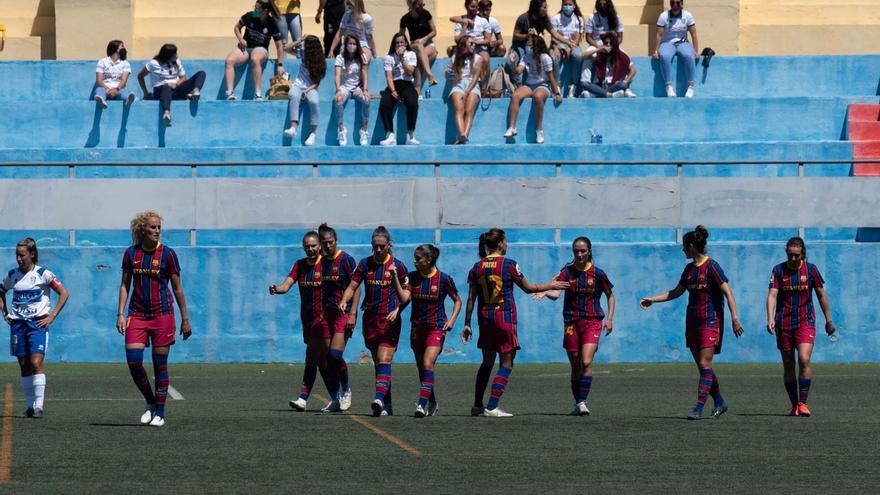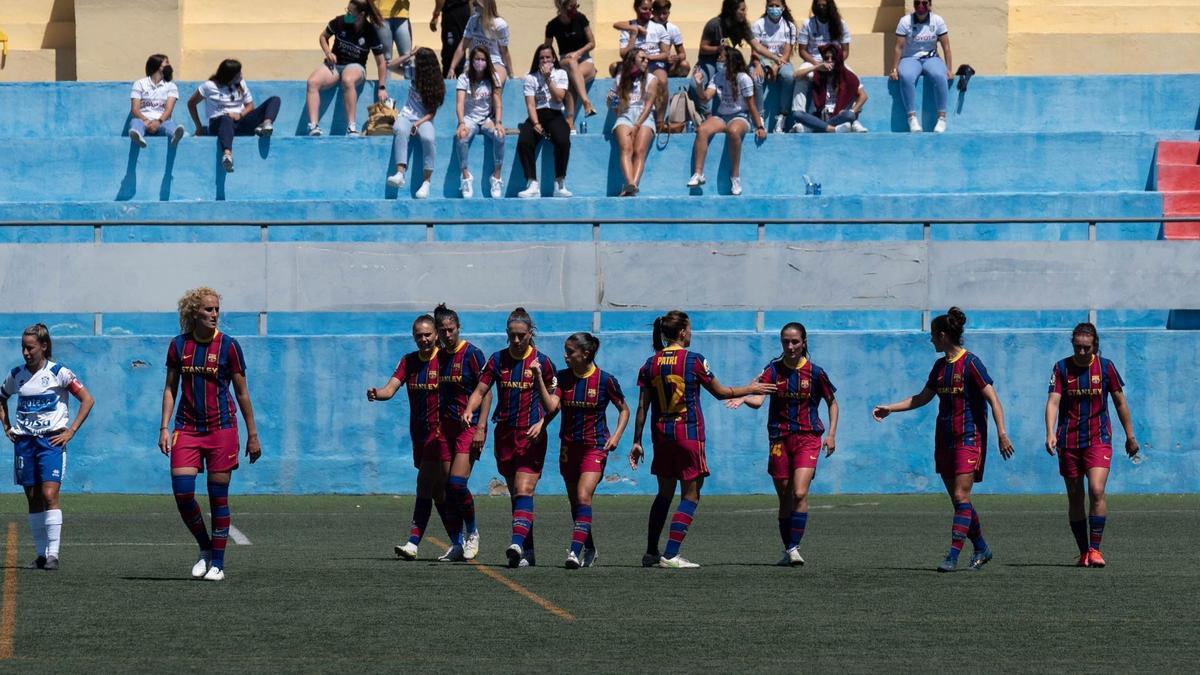 The Barcelona was proclaimed champion of the Women's First Division this Sunday Spanish soccer team, when combining their triumph against the Granadilla Tenerife with the tie of Levante in the fiefdom of Espanyol.
The Barça team won 0-1 at La Palmera, thanks to a goal from the young Bruna Vilamala, and was waiting for a stumble from the granota team on the twenty-ninth match to seal their sixth league conquest.
Levante took the lead in the 39th minute, through Natasa Andonova, but Cristina Baudet balanced (1-1) the clash in the 81st minute, from a penalty, so that Barcelona is mathematically champion of the First Iberdrola, when it still there are eight games to play.
And it is that the whole of Lluís Cortés has only played 26 games, for the 29 of his persecutor, of a total of 34 days.
Those 26 meetings ended with triumphs and they are supported by figures that reflect their superiority in the competition. He has accumulated 128 goals in favor and only 5 against, with eight commitments ahead to continue improving his records.
That full of 26 victories made him deserving of the sixth league conquest in its history, the second in a row. Barcelona won the Primera Iberdrola in the 2011/12, 2012/13, 2013/14, 2014/15, 2019/20 and 2020/21 seasons.
This course, in addition, Barcelona is still alive in the Queen's Cup - it is in the semifinals - and next Sunday, May 16, it will compete against English Chelsea in Gothenburg in the final of the Champions League.
After his coronation in the First Iberdrola, the Catalan team aspires to reign in Europe after having lost the final of the 2019 continental tournament. It would be the first Spanish club to do so.