Barcelona and Real Madrid enter through audiovisual rights amounts similar to the big ones in the Premier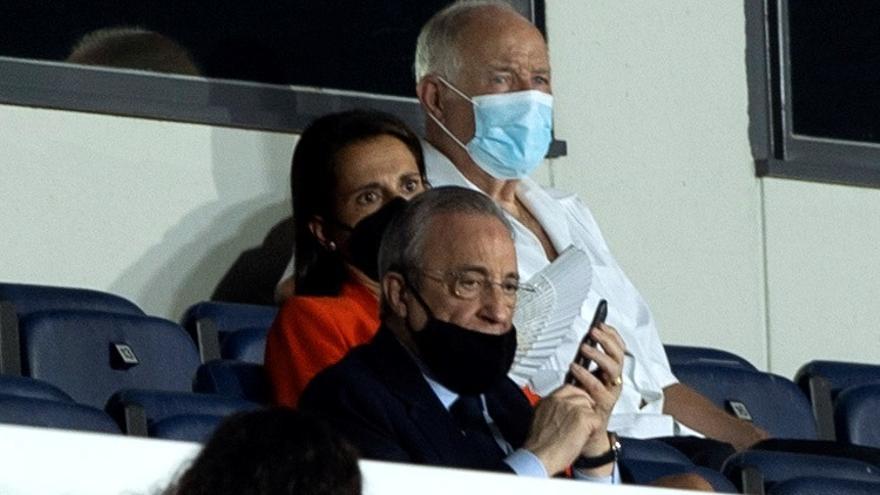 The income from audiovisual rights obtained by The league and the model of distribution of these rights has allowed as he Barcelona As the Real Madrid see their income from audiovisual rights increased by 20 percent from LaLiga in the last five seasons.
These data indicate that Real Madrid has seen its income increase considerablys in the last two seasons, despite the pandemic. The Barça club has gone from entering 137 million euros in the 14/15 season to 165.5 million in the 20/21 season and the white club obtained 162.8 million euros last season compared to 137 million in the season 14/15.
As reflected in the annual accounts of LaLiga, Barcelona and Real Madrid concentrated the 20.5% of income from audiovisual rights from last season that corresponded to the LaLiga Santander teams. Amounts that place Spanish clubs at the same audiovisual income levels as the 4 major clubs in the region. Premier League, Manchester City, Manchester United, Liverpool and Chelsea. However, while in the case of the clubs of the great English teams the income from the distribution to the teams has been decreasing in recent seasons, in the case of the great Spanish clubs, the figures reached reflect the opposite situation, with a cumulative increase in income in recent years. A cast that, without a doubt, allows both Spanish clubs compete on equal terms than the great English teams.
One of the main arguments in defense of the Super league wielded by Florentino Pérez, its main driver, was the need to alleviate the money lost as a result of the pandemic and generate a more attractive competition that would allow increasing revenues from audiovisual rights, as it stated in April with the announcement of the project, "It cannot be that in LaLiga modest clubs earn money and Barcelona lose".
However, as the income analysis shows, this argument is unfounded, since both the white club and the Barça player have not only not seen their income from audiovisual rights diminished as a result of the pandemic, but these keep growing and both clubs benefit from the same level of income as their English counterparts.
The distribution of income from television rights is carried out according to the criteria established by Royal Decree 15/2015, according to which LaLiga distributes the net income (that is, the gross income minus the expenses of management and marketing) between LaLiga Santander Clubs, which share 90% of said income, and LaLiga SmartBank teams, which receive 10%.