Barcelona Activa promotes the self-leadership of professional women | Trends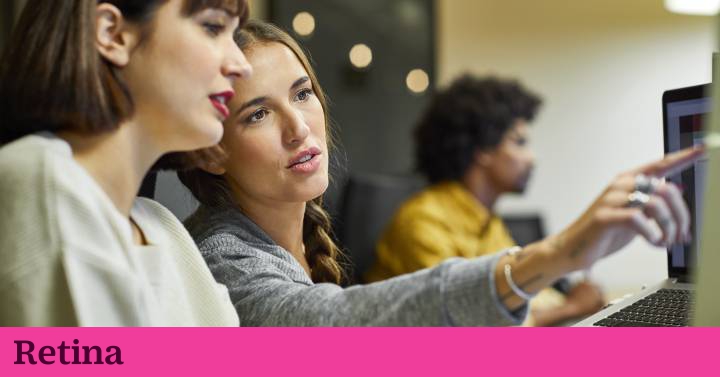 Lead It is the name that receives the platform created to accompany women entrepreneurs, managers and professionals by Barcelona Activa, the City Council agency of the capital city that offers support to business projects. We interviewed Montse Basra, director of entrepreneurship at Barcelona Activa.
Under the slogan "Go further", the School of Women Entrepreneurs – created at the end of the 80s, at the beginning of Barcelona Activa – takes momentum and encourages the protagonists with different profiles, trajectories and training levels to assume their leadership in a moment in which the rate of creation of companies by 50% of the population (the female representation), highlights the deficiencies to reach real levels of equality.
"We have data that confirm that women-led companies receive much less funding," says Basra, who recalls how the School was born exclusively for women entrepreneurs and most responded to self-employment or self-employment processes. "Today, we create all the resources to also accompany professionals from any field and managers in large and medium corporations," he adds.
For this born Lead, which has been in operation for more than a year. Behind are training programs and networking activities, so that management profiles can progress and reach relevant and influential positions within their organizations. Differential communication, self-confidence, creativity, negotiation, mentoring, financing, business skills, networking … are some examples of training with which Lidera wants to ensure that women are present in all sectors of activity and not only in those who have traditionally been associated with the roles considered feminine: education, care, health and social services, commerce or restoration.
In fact, if we attend by sectors the survey of equality in companies, carried out by the Barcelona City Council, in Catalonia, the hotel industry shows a high weight of women managers (31.4%), while in the industry, where the Female participation of management positions has increased with special emphasis on companies with more than 50 workers in the last five years, it is much lower (18.5%). "All are municipal programs, free of charge, aimed at women regardless of their situation and the point where their career is," says the director of entrepreneurship at Barcelona Activa.
New trends of impact on female leadership
The economic crisis has given rise to trends that require involvement, collective vocation, social commitment and willingness to change things, characteristic features of female leadership. Barcelona Activa also believes in the importance of personal branding, as well as entrepreneurship that pursues a social and sustainable impact.
According to the latest data study Prepared jointly between the City Council of Barcelona, ​​Barcelona Activa and the University of Vic, women represent a third (33%) of Catalonia's businesses in the last year and their weight has increased by nine points over the years between 2010 and 2019. For Basra, women have a lot of influence in society and unfortunately history has not been able or able to explain it: "At present we are beginning to see references in the world of politics, economy, business and the field academic. It is essential to give them voice and space, also in the media, "he says.
Mercedes Wullich, general director of the portal for women entrepreneurs, managers and professionals, knows a lot about female references in all productive sectors. Women & Co., responsible for launching the list annually Top 100 Women Leaders in Spain, a classification that highlights female talent with the aim of fostering debate and reflection on the role of women in society and giving voice to women leaders in culture, politics, business management, science or technology .
In the words of Mercedes, you should exercise "the muscle of the throw. Ask, negotiate, speak clearly and acquire an attractive and assertive story. The determination and the storytelling They are two unbeatable tools. Less masters and more skills ", points out and points out the importance of controlling strategic tools such as social networks or simplifying technologies, what she calls the list of pending subjects.
The last report Global Entrepreneurship Monitor (GEM) Spain 2018-2019 reveals that 39.2% of women perceive that there are opportunities to undertake in the next 6 months, compared to 45.8% of men. Specifically, if we look at the rate of Female Entrepreneurial Activity (ASD) in Barcelona, ​​the figures place it at 7.9%, higher than the rest of Spain (6%). "We believe that by accompanying women who work their skills, attitudes and aptitudes, as well as knowledge of business strategy, they can acquire enough self-confidence to lead their projects," says the director of entrepreneurship at Barcelona Activa.
And they put some examples on the table, like Matchmode, an online platform that manages talented projects freelance and fashion expert; Hammam Farasha, a spa (or hammam) exclusive to the Catalan capital; Alta medical Services, a medical device to offer customized solutions to companies in the field of health; CreaTIC Academy, a project to work robotics among boys and girls; Y BinomILS, an innovative sign language translator.
Since the creation of the first School of Women Entrepreneurs, the incubators in Barcelona Activa have seen projects grow that are now considered success stories nationwide. Among them, companies like Tiendeo Y Hello, Luz, 100% renewable electricity retailer, which opened in the Alternative Stock Market (MAB) on November 29.
Shorten distances to the definitive elimination of the glass roof, break down barriers so that women do not find impediments if they want to move up within their companies, be able to combine work – as an entrepreneur or as a company – with private life and, in short, accompanying women to full equality, are some challenges marked in the calendar of Barcelona Activa, with an eye on 2020. "It is necessary to continue training, recycle knowledge, weave new networks of professional contacts and be in front line of the new trends and updates of the market, especially in the field in which each one specializes ", says Basra.
In its first year of life, Lidera serves more than 2,000 women who join the nearly 30,000 accounted for in other programs of Barcelona Activa, on their way to normalization, at which point, the experts consulted agree that the day we stop talking about programs for women.