Barça suffers against a tough Unicaja to reach the semifinals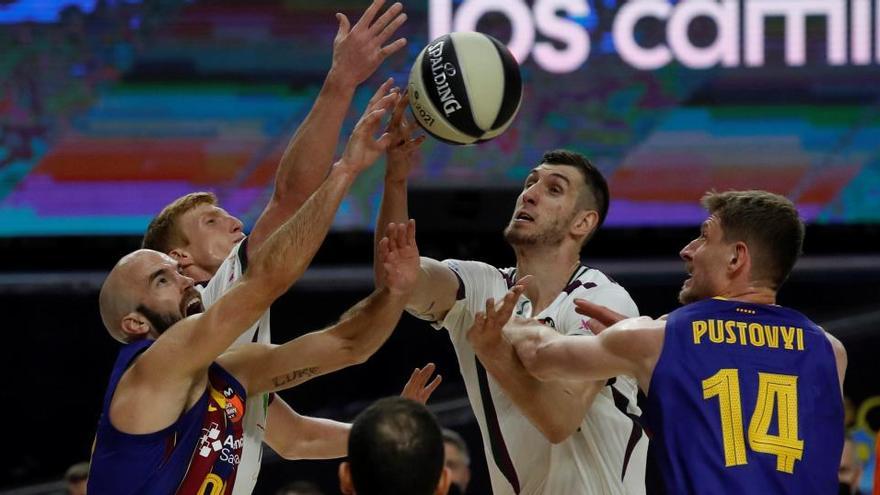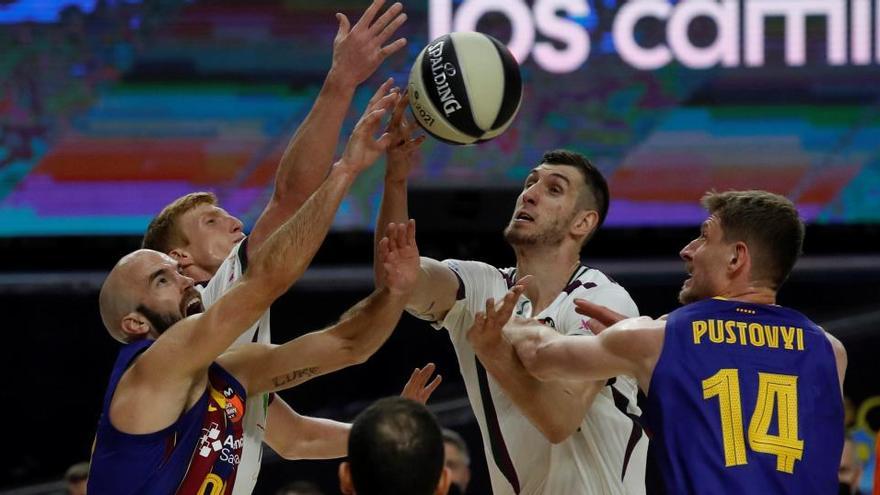 With much suffering and after a extension after spending most of the game on the ropes, the Barça ended up getting his ticket for the semifinals of the Copa del Rey by turning off, thanks to the best version of Corey Higgins, the rebellion of a Unicaja who overwhelmed him in the first quarter and reached the top twenty, guided by Dario Brizuela, author of 33 points (103-93).
They faced two templates with diametrically opposite streaks. The Catalans arrived in a great moment of play and results, with eleven wins in twelve games in 2021, while the Andalusians chained a series of thirteen defeats and a single victory until Sunday they managed to beat Fuenlabrada in the League.
But none of that was reflected on the track this Friday. The first room was a monologue by Unicaja. Hurt in his pride, he came out to bite and overwhelmed Barça in their best moments of the season. Everything came out of a grown team that, to the rhythm set by an imperial Brizuela, danced to a rival who didn't see them coming.
Everything came out of the San Sebastian guard and his fourteen points in the fourth, with a single failure in the shot, catapulted his team to the anger of a Sarunas Jaikevicius who had to stop the game earlier than expected in search of a reaction from his players.
Because the Catalans were stunned at the green recital. Without rhythm and with many doubts in their game, they lost until the rebound battle against the second worst team in that facet. His opponent's triples (5/7), and the surprising imbalance in the rejections (10/4), raised the gap to 20 points (9-29) and only a couple of outside hits from Álex Abrines and Leo Westermann in the last minute they minimized damage at the end of a first quarter of clear Malaga color (15-29, min 10).
The second act prevailed logic and the battle was balanced. Pierre Oriola provided the points and claw under hoops that his own needed so much and, based on defense, a marker was pressed in which the baskets came with a dropper. In five minutes, Barça was already eight because Unicaja was slowing down their offensive production in an alarming way and committing too many losses.
Higgins then took over the reins of Barça and hit the typesetter ring, adding eight points in less than five minutes, and Jasikevicius's team began to resemble the one that was presented in Madrid as one of the main candidates for the title. Orphans of triples, the Andalusians were losing ground dangerously, suffocated by the effective Barça defense and five points in a row from Abrines further adjusted the shock at halftime (39-44, min 20).
Alberto Díaz opened the scoring of the third quarter with a triple that was answered immediately by a hitherto disappeared Nicola Mirotic. For several minutes, Unicaja managed to keep his half dozen points from the hand of Brizuela, to which Abrines and especially Calathes responded to prevent a new breakaway (53-59, min 26).
Unicaja stayed up based on success from the perimeter while Jasikevicius was desperate on the band in search of solutions to complete the comeback. His men reacted and cut the ten points behind in two minutes by half at the end of a balanced third quarter that had Calathes as the protagonist (60-65, min 30).
The last ten minutes were too long for Unicaja. With fear in his body when he saw Barça getting closer and closer, he went out in attack, where he accumulated losses at high speed, which the Blaugranas took advantage of, after more than thirty minutes under, get ahead thanks to a 13-3 in your favor in just four minutes.
From 55-65 it had gone to 73-68 in six minutes in which the Malaga players were only able to hit a triple by Bouteille. There it seemed to end the game because the losses and the suffocating defense continued to drown a composer group that, however, in a new arreón commanded by Brizuela, went back to lead two and a half minutes after the conclusion (79-80).
A final basket by Tim Abromaitis brought the game to the extension and in overtime both rivals added one by one from the free throw line and draws followed one another, until Higgins reappeared to rescue a Barça that sweated more than expected and returned, two years later, some Cup semifinals, where TD Systems Baskonia awaits you this Saturday.
103 – Barça (15 + 24 + 21 + 28 + 15): Calathes (17), Higgins (22), Mirotic (16) and Pustovyi -starting five-, Oriola (5), Abrines (11), Davies (10), Westermann ( 5), Hanga (6), Smits (4), and Kuric (7).
93 – Unicaja (29 + 15 + 21 + 23 + 5): Díaz (9), Brizuela (33), Waczynski (10), Thompson (10) and Guerrero (10) -the starting five-, Fernández (7), Abromaitis (6) , Bouteille (6), Alonso, Nzosa (4) and Suárez (5).
Referees: Emilio Pérez Pizarro, Carlos Cortés and Sergio Manuel. They eliminated Alberto Díaz for fouls and the Unicaja coach Fotis Katsikaris for two techniques.
Incidents: Last tie in the quarterfinals of the Copa del Rey in Madrid, played behind closed doors at the WiZink Center.