Barça storms the Bayern court with a solid performance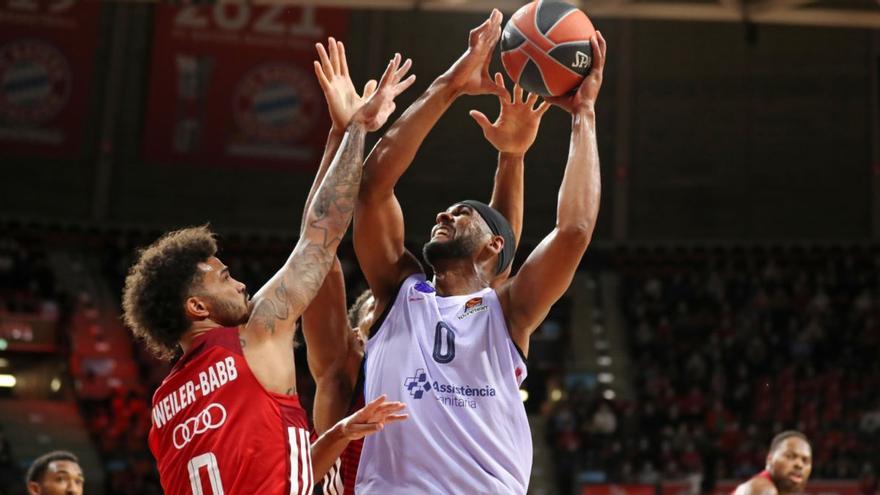 There are teams that choke you without knowing why. There are no apparent reasons, but over time they end up being a toothache. That happens to Barça with Bayern Munich in these last two seasons. The Barça team usually sweat the fat drop to carry out their confrontations and this Thursday needed his most consistent version to submit to the German box on his court at the Audi Dome (72-80). Mirotic's solvency (11 points, 4 rebounds, PIR 19) and Higgins's appearance in the second half (16 points, 5 rebounds, PIR 25) made things easier.
Behind so much discomfort, there is always an explanation. In the case of Bayern, you have to look for it on the bench. In the excellence of the Italian coach Andrea Trinchieri, who has turned the Munich team into a consistent, hard block that usually controls the beat, makes few concessions and does not usually leave the games.
Jokubaitis streak
History repeated itself this Thursday because, in addition, Bayern, who already completed their best European performance last season, has strengthened well to take new steps forward, although they appeared at the game with many important casualties (Lucic, Dedovic, Radosevic ... .). It was difficult for the Barça players to get hooked on the game front and it was Hilliard (exBaskonia, among others), DeShaun Thomas (exBarça) and Rubit who marked the first minutes and gave the initiative to the German team.
Barça did not find fluidity in the face of the starting ring. The appearance of Jokubaitis changed that impression. The Lithuanian guard has that spark capable of igniting a team. Almost nine consecutive minutes cleared the haze for the Catalans, who settled down to leave at rest with advantage, after a final arreón of Davies and Mirotic (33-44).
Higgins reaction
Higgins' initial blackout, surely, had to do with Barça's offensive problems, also limited by the loss of center Sertac Sanli. But, in general, the Barça team maintained its consistency behind, which is usually one of its hallmarks, and knew how to have enough patience to take advantage of its opportunities and grow its advantages as soon as Higgins stepped forward and started. to add in attack (11 points in the third period). The American escort was joined at specific moments by Mirotic or Kuric and that allowed to treasure a comfortable advantage with which to face the last period (47-63, m. 30), after taking her to her twenties.
Bayern did not lower their arms, a disciplined block, with brave players, who percuss over and over again in the melee, a game in which the Catalans are not usually comfortable and that led them to accumulate many more losses than usual (up to 18), a fundamental aspect to understand that he did not close the game before despite his control. With the rope around their necks, the Trinchieri players still had the strength to tighten the score in the last two minutes (68-74), although not to avoid Barcelona's second victory in the Euroleague.