Barça spends 37 million euros for 4 coaches in less than two years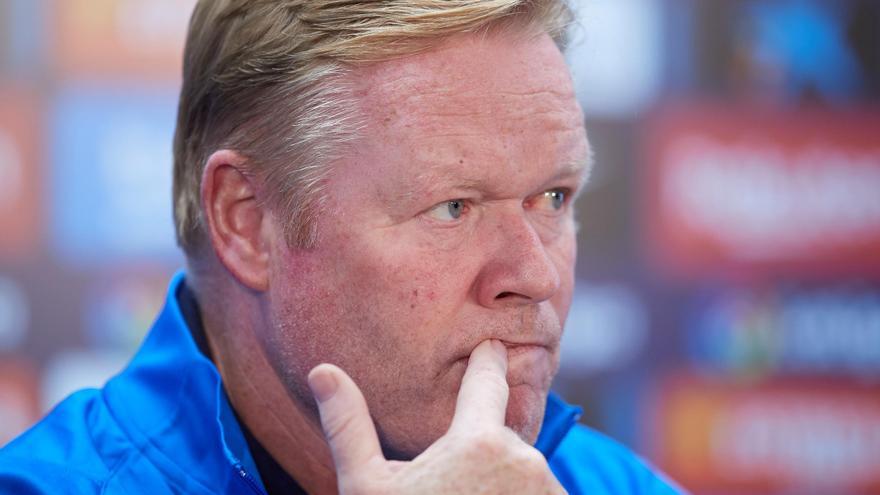 In just over a year (August-2020 came Koeman, November-2021 lands Xavi), the Barça has invested 10 million euros in hiring two coaches. And following the same path. Josep Maria Bartomeu paid the five million euros set in the contract of the 'Wembley hero' with the Dutch team. Joan Laporta decided not to go to Qatar to close the negotiation, but has had, as revealed by Al-Sadd in an official statement, to pay the five million clause agreed in the contract of the Terrassa coach. And spending on coaches, between paid clauses and settlements, rises to 37 million euros.
Everything started with the dismissal of Ernesto Valverde in January 2020, the first of the five coaches the club has had, including the interim Sergi Barjuan. The settlement of the 'Txingurri', which had a contract until 2021, would be set at around 11 million euros.
From settlement to settlement
Later, Setién arrived, to whom Bartomeu offered a contractual relationship until 2022. But then he only stayed for eight months, for which he was fired when he still had two years left. The settlement of Setién, which is still immersed in legal litigation, it would be four million euros.
Later, Bartomeu opted for Koeman, although he had to hand over five million to the Dutch federation to get him to the bench of the Camp Nou. Now Laporta has repeated the same route as his predecessor to get Xavi, who had a contract until 2023 with Al Sadd. But Barça will also have to pay the 12 million euros required by the Dutch coach to sign your dismissal.
Xavi will make his debut against Espanyol
United, of course, to the five that Al Sadd has asked to release Xavi to sit on the Camp Nou bench against the Spanish in what will be its official premiere.
Curiously, Barça had invested only nine and a half million euros in two players: nine for Emerson, the Brazilian side who later sold to Tottenham after playing a single game with the Barça shirt, and half a million euros for Demir as a concept of his loan of the Vienna Rapid.