Barça sees the elections unviable on the 24th and proposes voting by mail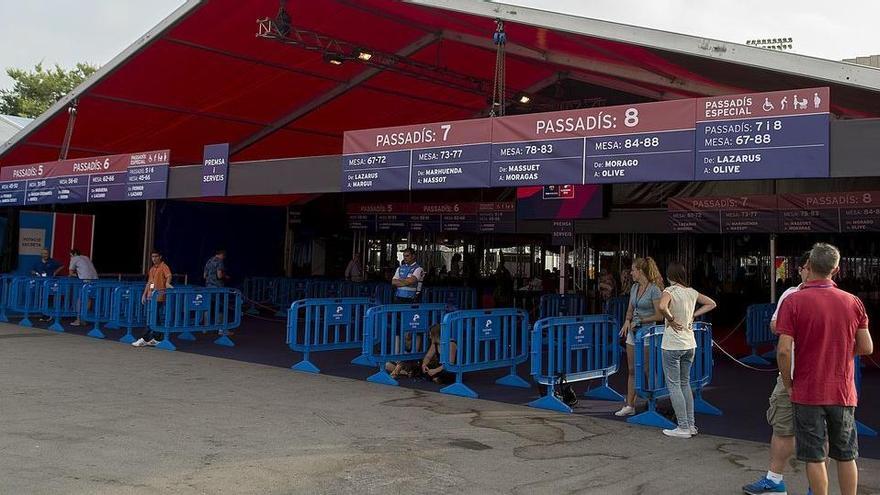 He Barça assumes that postponement of elections is almost inevitable and works in alternatives to be able to put ballot boxes as soon as possible. In the meeting with representatives of Barça, Procicat and the General Secretary of l'Esport, no special safe-conduct has been authorized for members, so only those who live in one of the five points set up by the club in Catalonia could participate. . The municipal confinement would prevent, for example, that the residents of L'Hospitalet could cross Riera Blanca street to go to Camp Nou. According to sources from the club, in the appointment with the Government, the modification of the Llei de l'Esport has been proposed so that voting by mail can be activated, which is not included in the Barça statutes.
Carles Tusquets, as president of the Barça manager, has in his hands the power to decide whether to keep the January 24 appointment or opt for the postponement. Barça, as a private entity, has the power to make its own decision. The manager set five voting points in Catalonia (Camp Nou-Barcelona, Girona, Tarragona, Tortosa and Lleida) and five more in Madrid, Valencia, Seville, Palma de Mallorca and Andorra. Without exceptions to be able to break the municipal confinement, half of the 110,000 members would not vote unless the entity enabled more polls in the rest of the territory.
After the morning meeting with the Generalitat, Tusquets will meet this noon with his board and at 7:00 p.m. with the three candidates to finally decide what to do. Joan Laporta did not want to hear about postponing the appointment with the polls, and proposed alternatives such as more venues and days, while Víctor Font and Toni Freixa have been in favor of postponing them if the right of participation and the health security of the partners. Finally, the interim Barça, without a president since Bartomeu's resignation in October, will remain at least until March, leaving the club out of the game, with urgent folders such as the winter market and liquidity problems.