Barça raises the Ansu Fati clause to 400 million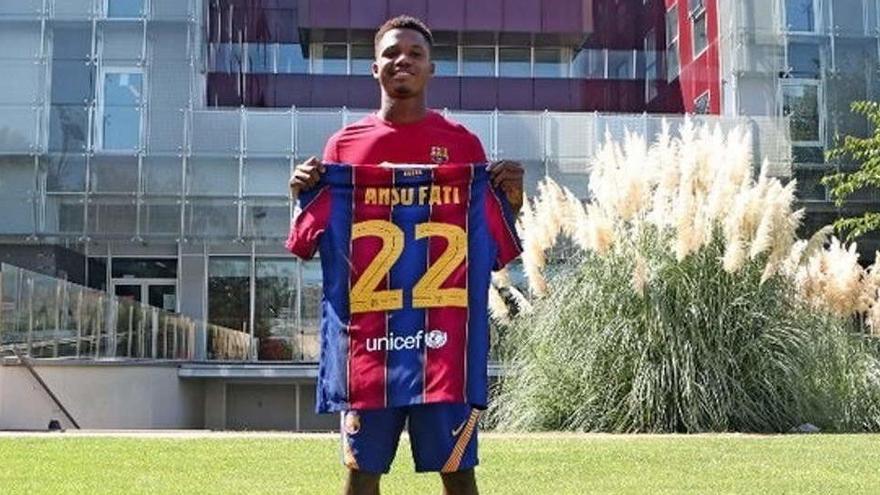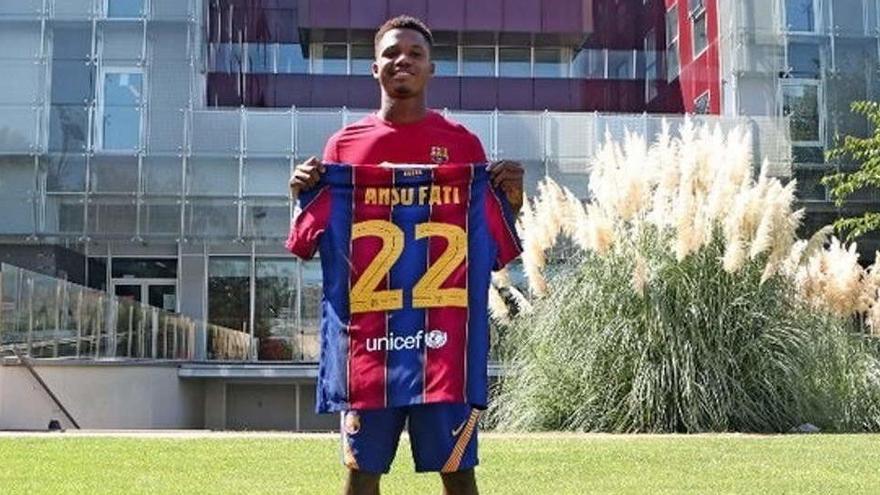 The FC player Barcelona Ansu Fati is now an official member of the first team, after confirming the federative file, will wear the number '22' and the termination clause will go from 170 to 400 million euros.
"Ansu Fati He is now officially a first team player. The young Barça footballer, who was already training with the first team since the beginning of last season, will now have a record of the first team", communicated the Blaugrana club.
When he signed his current contract, in December 2019, it was agreed that the termination clause would increase to those 400 million euros as soon as he was part of the first team, something that is official since this Wednesday.
The winger and forward inherits the '22' worn by Arturo Vidal the last two seasons. Before it had also been owned by Reiziger, Frank de Boer, Luis García, Saviola, Abidal or Dani Alves, among other players.
Despite being a subsidiary player last year, broke several precocious records with Barça –how to be the club's youngest goalscorer in The league and in the 'Champions'- and also with the Spanish selection. At 17, he has 8 goals in 33 games with the Blaugrana first team.
After a bruise on the hip, already overcome, could have minutes in the premiere of LaLiga Santander against Villarreal, a team he already scored in the final stretch of last season in the away win (1-4).