Barça confirms Ansu Fati's injury and opens the door to another operation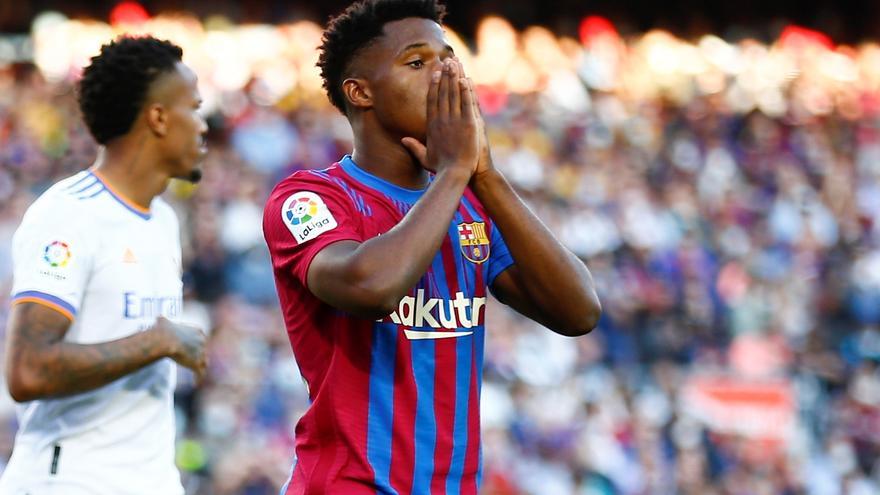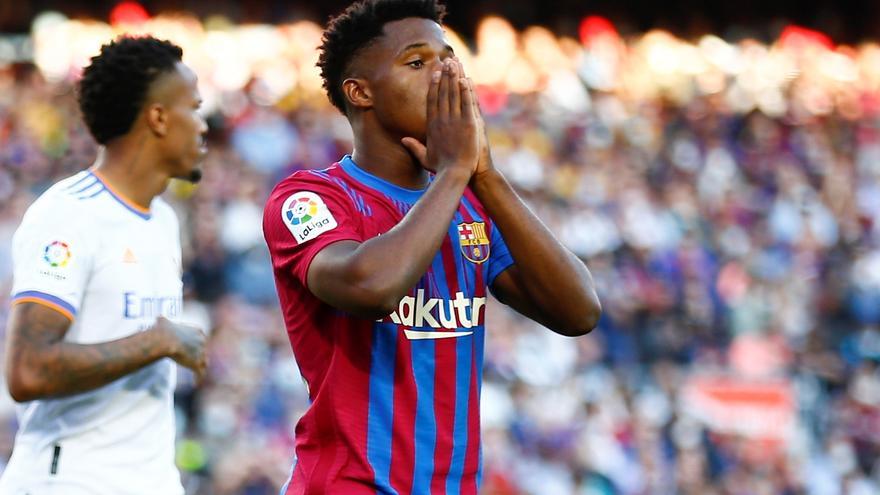 the worst of the defeat in Bilbao, for the majority of culés, was not to have thrown away the second title in just one week. Or see how there was no hint of the improvement in the game that was intuited in Saudi Arabia against Madrid. No. The worst thing was seeing Ansu Fati leave the field early with tears of rage
The canterano has not only inherited the 10 of Messi but also the hopes of the Catalans. As if the bib was a suit with superpowers. And when he is on the field he shows it. He has a goal every two games. The problem is that he has only been able to dispute 10 and that this course has already had three relapses.
Injuries are the kryptonite of the young talent, who since his debut with the first team has suffered nine and he has missed 65 games due to physical problems. came back in the Super Cup and with his goal against Madrid He made us dream not only of going to the final and putting on the losing streak in the Classics (five in a row), but also that the desert crossing could be shorter with him.
But the recurring nightmare was relived in San Mamés, where he suffered from the biceps femoris of the left thigh. In the same area where he fell in Balaídos, and that he had two months without playing. Xavi, who had wanted to dose him by giving him the last half hour of the game, saw how at the beginning of extra time he broke again. The hug he gave Ansu reminded Frank Rijkaard of Messi in 2006 in the field of Chelsea, when a young Leo was heartbroken to see that he chained injury after injury.
"what of pedri It doesn't seem important, but we'll see what happens with Ansu. I was very affected", commented Xavi after the clash, as the two pillars of the reconstruction cracked again in the Cathedral. While, if there is no other setback, the Canarian midfielder will be able to play on Sunday against Alavés, the Barcelona coach will take much longer to be able to count on the other Barça pearl.
The first explorations spoke of four to six weeks off. After the tests carried out on Friday, the club has reported that he had an injury to the proximal tendon of the biceps femoris of the left thigh. "In the next few days the treatment to be followed will be decided," the club said, without specifying the period of leave and opening the door to go through the operating room again.