Barça bet big with the signing of Nikola Mirotic | sports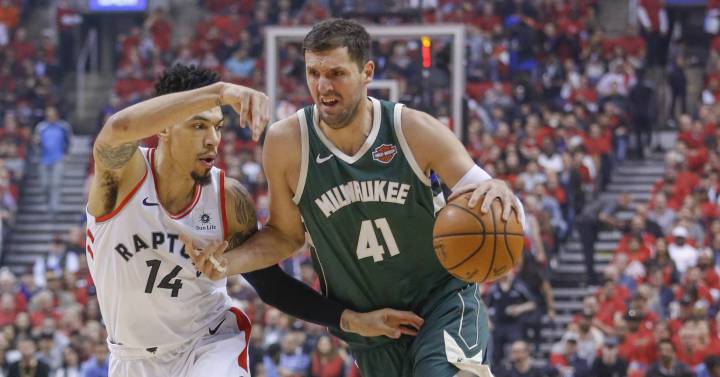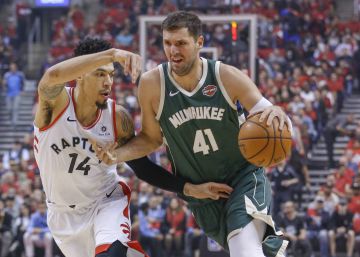 Nikola Mirotic He is Barcelona's new player for the next three seasons plus an optional one. The signing is an ambitious commitment of the club azulgrana in its attempt to have a staff that aspire to win everything next season. The management of the Barcelona club trusts that Mirotic will lead the project on the court. He considers that he is a player of the maximum guarantees and for that reason he has bet without complexes and with audacity. Mirotic had a very established career in the NBA and had a firm offer from Utah, which offered 45 million dollars for three seasons. But the Montenegrin player, for different reasons, including family members, contemplated the possibility of returning to Europe.
Mirotic will not perceive the amounts that could enter the NBA, but still become the highest paid player in Europe exceeding the four million dollars received by the Russian Alexey Shved in the Russian Khimki. The French Nando De Colo received almost three million dollars last season at CSKA and Sergio Llull I would have a chip of about 2.5 million dollars in Real Madrid.
Mirotic, 28, had five seasons in the NBA, which came from Real Madrid. The last season started in New Orleans and in February he signed up for Milwaukee. He received a total of 12.5 million dollars. His performance was very irregular due to injuries and lack of continuity. He played 46 games, 25 as a starter, and averaged 15.2 points and 7.4 rebounds.
Josep Maria Bartomeu, president of Barcelona, ​​opted for the signing of Mirotic and Albert Soler, director of the Professional Sports Area, and Nacho Rodríguez, sporting director of basketball, were those who brought negotiations to a successful conclusion. The Montenegrin player had five seasons in the NBA, which came from Real Madrid.
The incorporation of Mirotic is added to the signings of forward Cory Higgins (CSKA) and of center Brandon Davies (Zalgiris), the renewals of Victor Claver's contracts and Thomas Heurtel, in addition to that of coach Svetislav Pesic. And the azulgrana team for next season also expects the arrival of Álex Abrines, who has returned to basketball after being five months inactive and having rescinded the contract he had with Oklahoma City. Barcelona have not won the league since 2014, the year in which they also qualified for the Final Four of the Euroleague for the last time.
You can follow EL PAÍS Sports in Facebook, Twitter or subscribe here to the Newsletter.