Barça and Real Madrid challenge each other in the most repeated final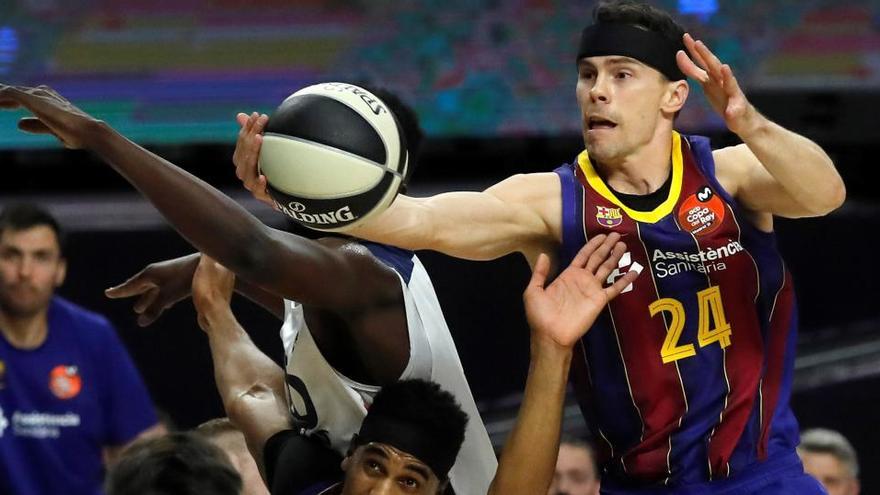 Real Madrid Y Barça will contest the final of the Copa del Rey more repeated in recent times, since this Sunday will be the seventh in the last eleven years and the nineteenth in the 85 editions of a tournament in which, with tomorrow's game, they will have seen each other twenty-three times, which makes it in the most repeated duel in history he copera.
In the balance between the two, the Catalan team clearly dominates, with 17 victories and only 5 defeats in the previous 22, including the last two times they met in the tournament, the 2018 and 2019 finals, in which they defeated Real Madrid in Las Palmas and Madrid, respectively.
The Real Madrid has 28 Cups in their showcases, three more than the Catalan team, although since the birth of the ACB, in the 83-84 season, Barça has won 12 trophies, two more than their eternal rival.
This season they faced each other on December 27, on matchday 16 of the Endesa League, in a match that Barça won away from home by 82-87 and which was the only defeat for the Whites in ACB so far.
The WiZink Center final will measure the two best rebounding teams so far this season, with an average of 36.6 for Real Madrid and 36.3 for Barça, which is the leader in shots of 2 (23.4 per shock), while his rival is the one with the most triples scores per game (11.2).
Pablo Laso, coach of Real Madrid, will direct his ninth cup final in a decade. At that time, he only missed his title appointment in 2013 and has accumulated 24 wins in 27 games, while Lithuanian coach Sarunas Jasikievicius will make his debut in a final of the KO tournament and aims to win his first trophy on the Barça bench.