Bárbara Rey pronounces on the disciplinary expulsion of her daughter from 'Secret Story' and shoots at everyone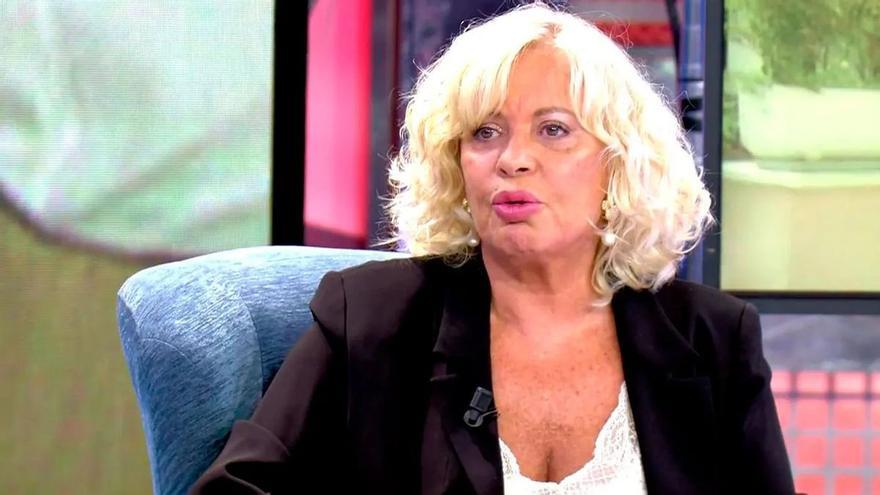 The third gala of Secret Story: Countdown has become one of the more complicated emissions not only in the program but also the most difficult of the reality shows of Telecinco.
Presented by Carlos Sobera, the new installment of Secret story It counted on the presence of Adara as a new transitory participant of the program and it tried to discover who was going to become the contestant saved from the three nominees, Luca Onestini, Sandra Pica or Miguel Frigenti.
Everything was going normally until a brutal fight between Frigenti and Sofía Cristo got out of hand to such an extent that Ángel Cristo's daughter came to blows with the collaborator. This fact led to the immediate and disciplinary expulsion of Sofía Cristo from the house.
In the middle of the media storm, his mother, the artist Barbara Rey He has come to the defense of his daughter and has brutally attacked Miguel Frigenti and Sofía's former colleagues for not showing his face for their daughter.
What were the first words of Sofía Cristo's mother after the expulsion of her daughter?
"This despicable being has gotten what he wanted"
Absolutely furious, Bárbara Rey has lashed out harshly against her daughter's enemy and, surprisingly, she has also attacked Luis Rollán, the Sofia's best friend with whom the DJ pretended to be a mother.
In his social networks, Rey has been dispatched at ease. "I know what Sofia is like. She is very good people but she cannot bear injustice and this guy is behaving very badly. He is getting on her nerves and the others form the fight but, at a time when she gets like this to defend the rest, no one shows their face for her. Starting with some that she calls her best friends. None have come to his defense or to avoid it. The first, her friend Luis, who she thinks is her best friend, "began the mother of the former contestant.
"When a person is bad from birth, when those videos have come out talking about other contestants … what they should have done with him is put him on the street. This despicable being has already got what he wanted ". Barbara Rey ditched.