Barajas, El Prat and Palma, among the European airports that have lost the most flights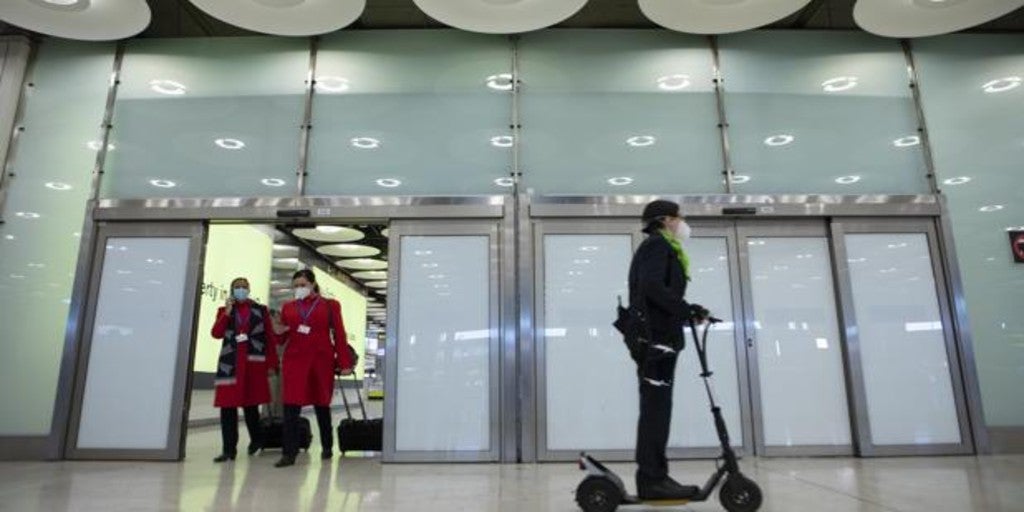 Madrid
Updated:
save

Eurostat has put figures this Friday on the crisis in the aviation sector, the worst in history according to employers and airlines. The European statistical agency has published a report that reflects that the catastrophe of the sector is L-shaped, and that the rebound of the summer was a mirage that has not had continuity in autumn.
During the month of October, the European Union registered 61.6% fewer commercial flights. A fall that widens the decline in September (58.7%) and that takes the sector back to the levels of July, when countries partially opened their airspace after eliminating 90% of flights in spring.
The severity of the crisis, motivated by government restrictions that are still maintained throughout the Old Continent today, has had a full impact on the large airports. According to Eurostat data, Frankfurt and Paris-Charles de Gaulle, the two major European hubs, have lost the most flights between January and October throughout the European Union. The German aerodrome missed 251,900 routes, 58% of the total, while the French lost 232,200 routes, 55%. Behind them are Amsterdam (-225,700 flights) and Munich (-218,300).
Spain does not have a connection center at the level of these infrastructures. And yet Barajas and El Prat have reaped similar flight drops in recent months. The Madrid airport appears in fifth place in this particular ranking, with 212,800 fewer routes, 60% of the total. Catalan is in sixth position, with a 63% drop in traffic that translates into 182,500 fewer flights.
The index concludes another national airport: Palma. The island's airfield has been severely penalized by the drop in tourism, which has remained at levels close to 10% in recent months. Palma is the tenth European airport that has lost the most flights, with 129,200 fewer connections. However, it leads the index at the percentage level, as these connections represent 66% of its traffic. That is, it is the one that has suffered the most the coronavirus crisis.