Banksy auctions his work dedicated to toilets and will give them the proceeds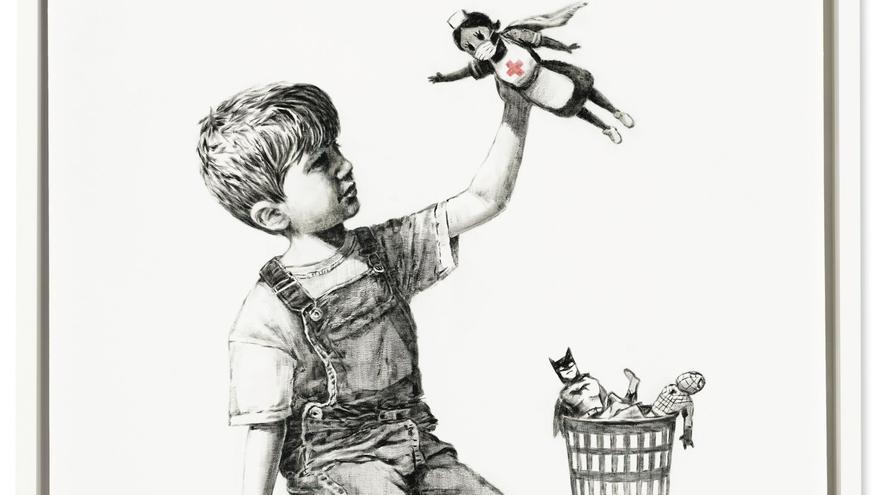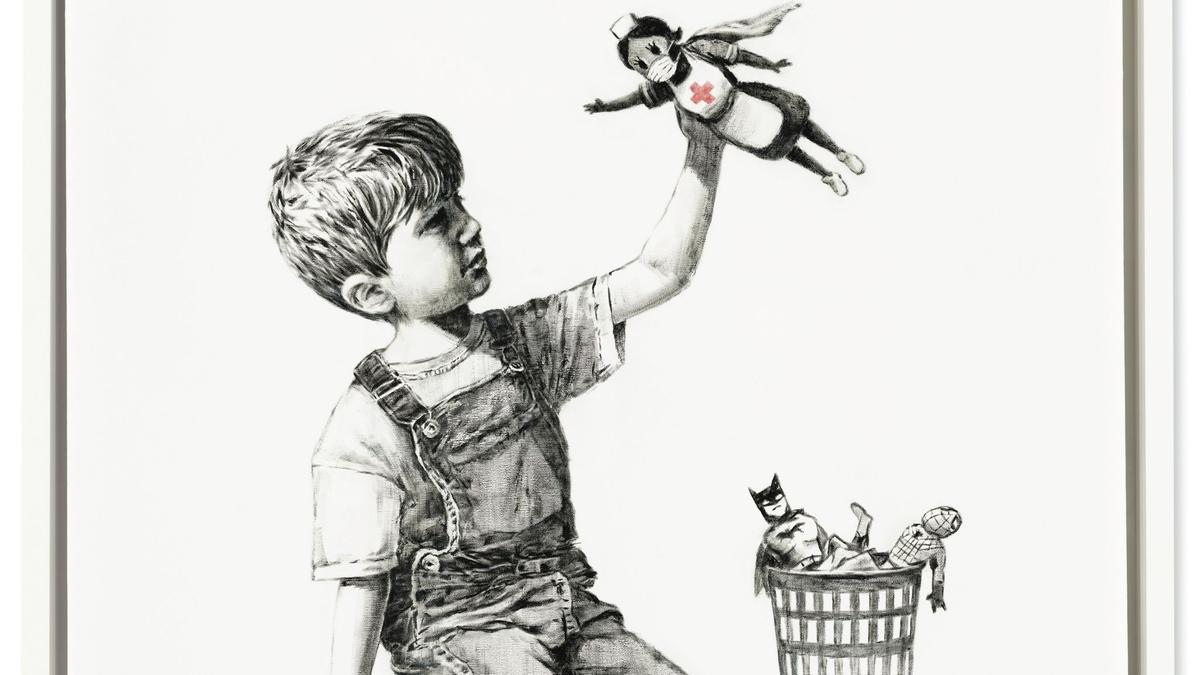 The artist Banksy will auction his work 'Game Changer' (Turning Point), carried out during the confinement in gratitude to the health workers, and the proceeds from the sale, which could reach a estimated price of about 4 million euros, will be directed to the NHS, the British health system.
It will take place on March 23, as confirmed in a statement by Christie's, the auction house in charge of bidding on this painting, that the artist gave to a hospital in Southampton (southern England) in May 2020, during the first wave of the Covid-19 pandemic.
'Game Changer' is a hand-painted painting that shows a young boy playing with 'superheroes' and holding in his hands "a nurse with a mask and dressed in the international uniform of the Red Cross, a cape and an outstretched fist ", while Batman and Spiderman appear inside a trash can.
In this way, the artist sought to revalue the image of the toilets as the true "heroes" of the nation, in comparison with the traditional figures, and accompanied the work with a note in which he added: "Thank you for all that you are doing. I hope this illuminates the place a bit, even if it is in black and white."
For this reason, the person in charge of Christie's in Europe for contemporary and post-war works of art, Katharine Arnold, explained that the work is a "universal tribute to all those who have been fighting globally on the front lines during the crisis "Also, Arnold assured that it was a" symbol of strength and hope "and a" beacon of light "for the staff and patients of the Southampton hospital, and that auctioning it and donating the proceeds to the NHS was the" will of the artist " from the beginning.
This monochrome painting, a reminder symbol of those people who caused a "real turning point in the world with their vital work", will be on display to the public in the window of Christie's London headquarters until March 15, when it will be withdrawn for subsequent auction. The value of the work is between 2.9 and 4 million euros, as estimated by the auction house.