Bankinter records a record profit of 551 million in 2019, up 4.6% | Economy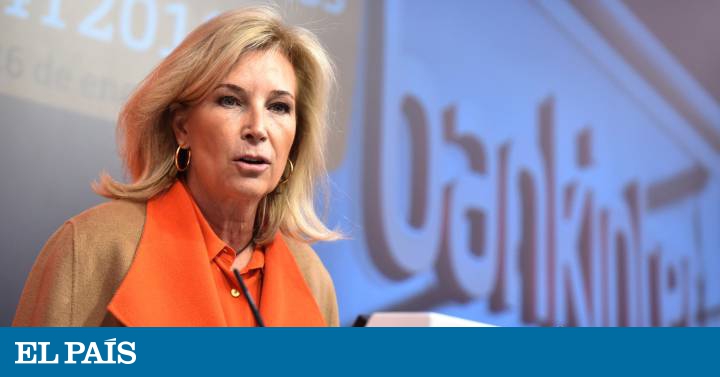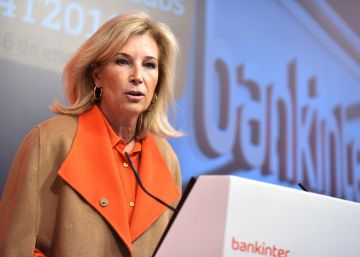 Bankinter recorded a record profit of 550.7 million euros in 2019, 4.6% higher than in 2018, as reported by the entity on Thursday, which said that these results include data from EVO Bank and Avantcard , whose integration into the group accounts occurred on May 31.
It is the seventh consecutive year in which Bankinter increases its results, with a compound annual growth rate of 24% between 2012 and 2019.
The bank's pre-tax profit stood at 741.4 million, 2.8% more than in 2018. Excluding EVO Bank and Avantcard and the impact of its integration, Bankinter's pre-tax benefit would increase 2.4% compared to 2018.
The entity closed 2019 with a return on equity (ROE) of 13% and a delinquency rate of 2.51%, a percentage that has improved 39 basis points compared to 2018. Likewise, the CET1 capital ratio 'fully loaded' of Bankinter closed 2019 at 11.61%, above the 8.20% required by the European Central Bank (ECB).
Margins rise
The entity has attributed its annual "good results" to the customer business, which has been reflected in the growth of all the margins of the account, even if the contribution of EVO Bank and Avantcard is excluded.
Thus, the entity's interest margin rose 8.8% in 2019, to 1,190.6 million euros (+ 5.1% without EVO Bank and Avantcard), while the gross margin reached 2,054.7 million euros, 5.9% more (+ 3.4% without EVO Bank), with net commission income of 479.5 million, 6.6% more than in 2018.
Meanwhile, Bankinter's operating margin amounted to 977.5 million euros in 2019, 4.4% more than in 2018 and 7.9% more without taking into account EVO Bank.
The entity stressed that its portfolio of real estate assets decreased by 16.5% in 2019, to 290.7 million, and that the commercial gap (difference between credit investment and customer funds) fell to 1,300 million euros, compared to 3,700 million a year earlier, which has placed its ratio of deposits on loans at 98.3%.
Credit investment, 8.9% higher
At the end of 2019, the group's total assets totaled 83,732.3 million euros, 9.5% more than in 2018, including the business of EVO Bank and Avantcard.
The total credit investment to customers amounted to 60,411 million euros at the end of the year, 8.9% more than in 2018. Excluding EVO Bank and serving only the business in Spain, the growth of the credit investment would be 5% .
Retail client resources totaled 57.814.6 million euros in 2019, 14.3% more than at the end of 2018, with a rise only in Spain and without taking into account EVO Bank, of 7%, "above the sector average ", as highlighted by the entity. In the case of resources managed out of balance, the growth reaches 13.7%.
Customer business
"Bankinter's customer business maintains its full potential and remains the main generator of the group's revenues, with purely banking lines growing at a faster rate than the insurance business," said the entity.
Thus, Banca de Empresas registered an investment portfolio of 25,500 million euros. Only in relation to the business of Spain, Bankinter's business loan portfolio reaches 23.8 billion, 5.1% more than at the end of 2018.
Within Business Banking, International Banking improved its gross margin by 7% in 2019, while Investment Banking, which since November of this year operates under the Bankinter Investment brand, shot 52% of commission income and 22% the gross margin.
Likewise, the entity highlighted that its Commercial Banking business line had a "satisfactory exercise" and, for the first time, its contribution to the group's gross margin (28%) equals that of Corporate Banking.
As stated by the entity, the main lever of the Commercial Banking business has been Private Banking, with a managed equity of 40.4 billion euros, 13% more than a year ago, and with a compound annual growth rate of 7% between 2014 and 2019. In the Personal Banking segment, managed assets grew by 9% in 2019, to 23.7 billion euros.
For its part, Línea Directa Seguradora closed 2019 at 3.16 million insured risks, 5% more than in 2018, with 3.6% more in Motor policies and higher growth, of 9.6%, in Home . The premiums issued amounted to 891.3 million euros, 4.5% more.