Bankinter exceeds 550 million profit for its commercial pulse and the purchase of EVO Bank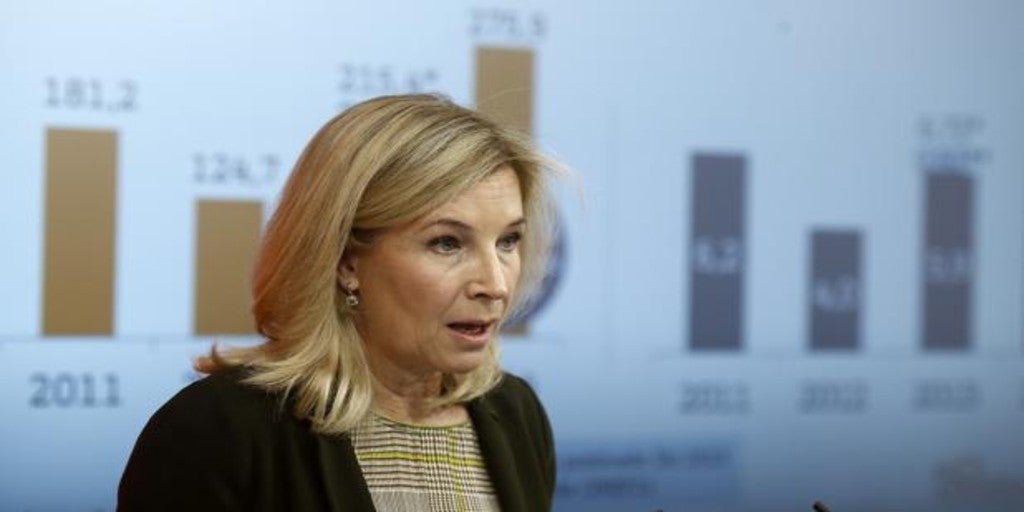 Madrid
Updated:
save

Bankinter has closed again for another year with record results. The entity headed by María Dolores Dancausa obtained a net profit of 551 million euros in 2019, 4.6% more than in the previous year and, again, the highest in its history. These gains are explained by the bank's growing commercial activity, as well as by the consolidation of EVO Bank and its consumer credit subsidiary Avantcard, whose Bankinter acquired last spring.
The total turnover of Bankinter during the last twelve months reached 2,055 million euros, 5.9% more, growth that is reduced to 3.4% without computing the integration of EVO Bank. In any case, in both cases the financial institution has managed to close the year with all its upward business margins. The interest margin, for example, grows 8.8%, to 1,191 million, and commission income rises 6.6%, to 479 million euros. This good income dynamics allowed Bankinter to compensate for a notable increase in costs, which shot up 7.2%, to 1,077 million euros, due precisely to the integration costs of the acquired businesses.
By business lines, the commercial banking area or natural persons has reached for the first time in the history of Bankinter a weight of 26% over the total gross margin, thus matching the area of ​​corporate banking, traditionally the most important in The bank accounts and despite the fact that it has raised its loan portfolio by 5.1%, to add up to 25,500 million euros and has triggered its transactional and investment banking business.
The strong growth of Bankinter commercial banking was possible thanks to the pulse of the private banking segment, which has grown in managed assets by 13%, to 40.4 billion euros, while the savings managed by the personal banking division grows by 9%, to 23,700 million. In this sense, Bankinter grew 25% in payroll accounts, 13.7% in investment and pension funds and 17% in mortgage loans.
Less positive results had the group's insurer, Línea Directa, which accounted for more than 40% of the bank's results and that Bankinter will take the stock market as a formula for compensation to its shareholders. This subsidiary contributed to the entity's accounts a profit of 107 million euros, 8% less, despite growing 4.5% in premiums, to 891 million euros.
Bankinter also closes 2019 with its solvency and profitability metrics at levels better than the sector average. Specifically, the financial institution reduced its delinquency to 2.51% of the credit granted; its maximum quality capital ratio, although it fell slightly due to the purchase of EVO and other factors, stood at 11.61%, and its return on capital fell two tenths, to 13%, well above 7, 12% of the sector average.