Banking continues without recovering on the Stock Market after the announcement of the tax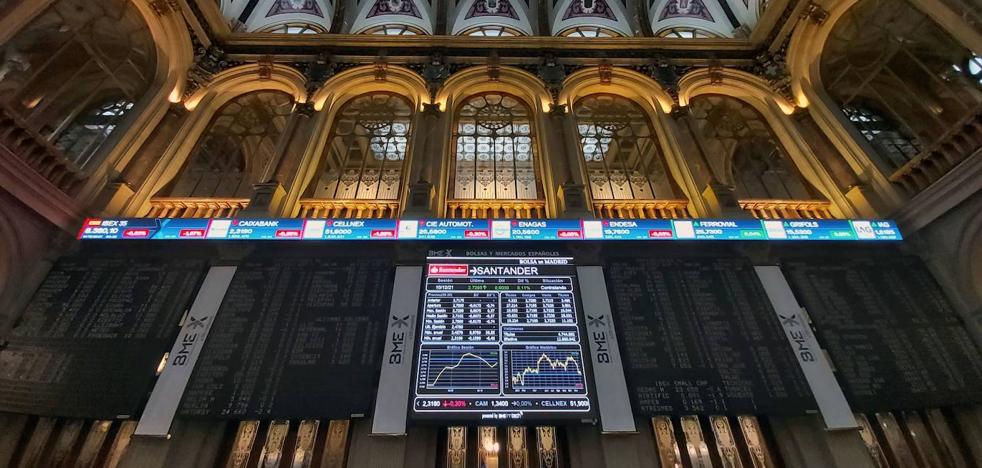 Financial stocks continue to fall, or rise slightly, after Tuesday's bump, while the market is further stressed by US inflation, above 9% in June
The actions of the Spanish banks have not managed to recover the blow they suffered this Tuesday after the Prime Minister, Pedro Sánchez, announced that he will apply a new tax to the sector, together with the already announced tax on electricity companies, due to the extraordinary profits generated in this economic crisis. In the first minutes of this Wednesday, almost all the values ​​lost positions and at this time some continue to fall, while the few that advance do so very timidly
Specifically, Banco Santander falls another 1.3% mid-session this Tuesday, BBVA 0.6% and Bankinter 0.05%. For its part, CaixaBank recovers a timid 0.4% and Sabadell is practically flat.
This Tuesday, investors fled en masse from the sector after the Prime Minister, Pedro Sánchez, announced a new tax for large entities with which it is expected to raise 1,500 million euros a year for two years. In total, 3,000 million euros. The tribute, of which it is still unknown how and in what form it will be applied, caught the market completely by surprise. And it was precisely this unexpected factor that precipitated sales, causing sharp falls to the shareholders of the entities, which came to exceed 11% in the worst moments of the session.
The selling bleeding was mitigated at the close. But the red numbers exceeded 8.6% at CaixaBank, in its worst session since March 2020, in the midst of the outbreak of the pandemic. Losses were 7.44% in Banco Sabadell, leaving its price at 0.61 euros. And they exceeded 5% in Bankinter. For their part, BBVA and Banco Santander left more than 3.5% at the close.
After this collapse, the five large Ibex entities lost, in round numbers, some 5,230 million euros on the floor, leaving their total capitalization below the barrier of 100,000 million euros.
At this time, the Ibex-35 is strongly conditioned by the inflation data that has just been published in the United States, referring to the month of June. Prices rose 9.1% in the world's leading economic power last month, well above the 9% barrier that investors expected. This is the largest price increase in that country in the last 40 years. In fact, the futures of the North American market already anticipate falls in the Dow Jones or the Nasdaq, among other indices.
The Spanish stock market falls 1.2% at this time and is trading at around 7,900 points, a floor that is about to be lost. The hard cut experienced by the banking sector yesterday was the main factor for the Ibex-35 to drop 0.62% at the close, far from the falls that came close to 2% during Pedro Sánchez's first speech, in the who announced the tax on financial and electrical companies.