Bankia registers a promissory note program of 5 billion on the Dublin Stock Exchange | Markets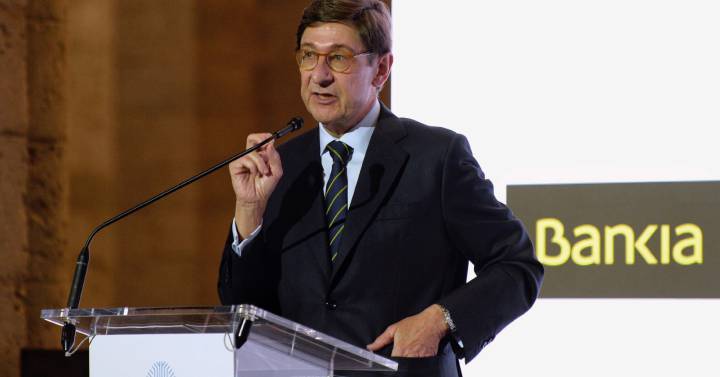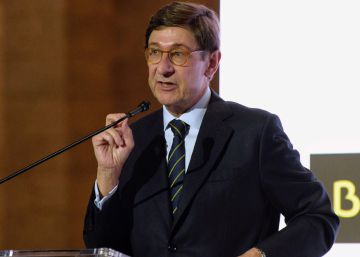 Bankia looks to the international market in search of greater liquidity while diversifying its sources of financing. For this purpose, it has registered a program of promissory notes in the Dublin Stock Exchange, known as ECP (European Commercial Paper) for an amount of 5,000 million euros. With the operation the entity returns to this market for the first time since 2011. However, its registration does not imply its placement. To carry out this program, the bank has hired the advisory services of Barclays, Bankia, BNP Paribas, Crédit Agricole, Credit Suisse, Goldman Sachs, HPC, ING, Société Générale, UBS, Baker Mckenzie.
This debt issuance serves as a complement to the efforts undertaken by the entity in recent months. On June 18, Bankia marked a new milestone with its debut in the non-preferential senior debt market, bonds designed to complete the anti-crisis cushion. So far, the entity had made incursions into the subordinated debt market and convertible contingent bonds (cocos, in the jargon).
With this operation, the bank chaired by Ignacio Gorigolzarri captured 500 million euros at an interest rate of 1%. The appetite shown by investors (the demand reached 3.7 billion), allowed Bankia to reduce the price by 125 basis points over mid-swap (benchmark interest rate in the risk-free interbank market) from the initial 160 basis points.
On May 16, Bankia communicated plans to issue 5,000 million euros to meet future capital requirements, which require the group to count in July 2021 with a minimum volume of own funds and admissible liabilities of 23.66% on weighted assets for risks.
. (tagsToTranslate) bankia (t) record (t) bag of Dublin (t) program (t) promissory note (t) 5,000 million (t) treat (t) return (t) market (t) debt (t) first (t) ) once (t) 2011



Source link