Bankia earns 69% less until September and provisions another 155 million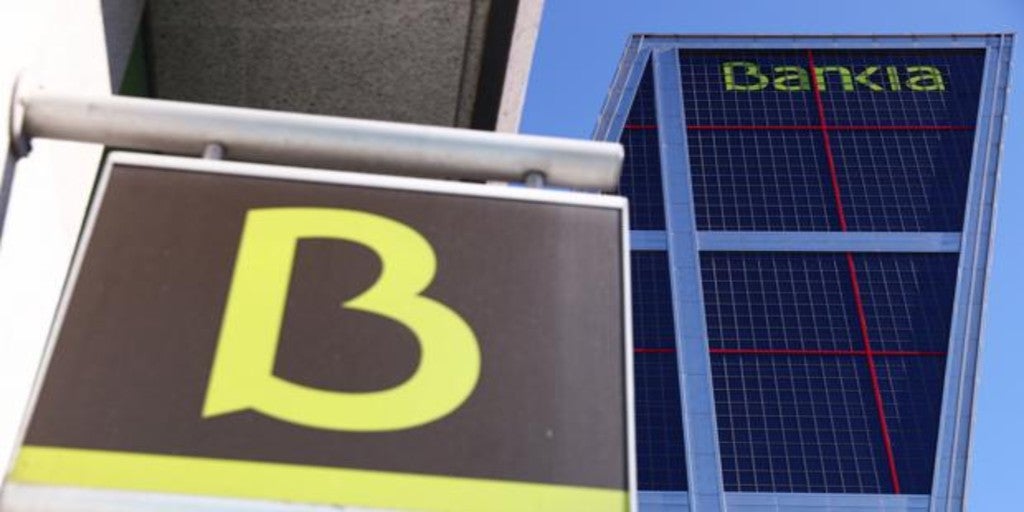 Madrid
Updated:
save

The Bankia brand has an expiration date and the merger with Caixabank it is already on the horizon, but meanwhile the entity continues to be independent. As well as its results. At the end of September, the bank had earned 180 million euros, which represents 68.8% less year-on-year. An abrupt fall in net profit due to the "lower result generated by financial operations, as well as new provisions."
The third quarter result, despite the quarter-on-quarter improvement in net interest income, remained at 37 million, compared to 48 million and 94 million in the second and third periods of the year, respectively. The bank highlights that «the good performance of commissions (+ 10.5%) and the reduction in operating expenses (-2.8%) raise the" core "result for the first nine months of the year to 958 million euros (+ 1.3%) ». And from July to September it also improves by 2.1% quarter-on-quarter and 11.5% year-on-year.
Although softer than three months ago, provisions against the Covid-19 they have had a lot to do with the net profit. Bankia has increased this provision by 155 million in the third quarter, adding 465 million in the year as a whole, to face the risks derived from the pandemic crisis. Thus, the entity has granted until September mortgage moratoriums to its clients for 4,136 million, and another 346 million in "consumer solutions." With regard to public guarantees, the bank has mobilized up to 9,000 million financing with ICO guarantee, 21.1% of the total credit to companies granted in the first nine months.
Likewise, Bankia closed the quarter with a solvency ratio (CET1 fully loaded) of 15.77%, which represents a capital generation of 182 basis points between July and September. If the measures of ECB easing, the figure would be 14.79%. «With all this, the excess of CET 1 fully loaded capital (without considering sovereign capital gains) accumulated by Bankia since 2018 stands at 2,535 million euros at the end of September, above the 2,500 million committed in the 2018-2020 Strategic Plan ».
José Ignacio Goirigolzarri, president of the entity and also of the future Caixabank, has ensured that "there is a complex quarter to end the year because the effects of the pandemic are uncertain." A complex quarter at the business level in which the shareholders' meeting will take place in early December to approve the merger; The legal union will become effective in the first quarter of 2021, with the technological integration by the end of that year.
Default and profitability
Default is one of the most worrying aspects in the sector. Although BankiaAt the moment, you are not affected by this problem. Its default rate at the end of the third quarter was 4.9%, ten basis points less than at the end of 2019 and 60 less year-on-year. Thus, the coverage rate increased to 58.2%.
In contrast, return on equity has not followed the same path. Bankia's ROE has plummeted to 1.9%, compared to 6% a year ago, due to the Covid crisis. Mainly due to provisions, since without them the figure "only" would have dropped eight tenths year-on-year. In Goirigolzarri's eyes, the bank has had "a very good quarter in terms of banking business."