Bankia achieves a profit of 400 million in the first half, 22.3% less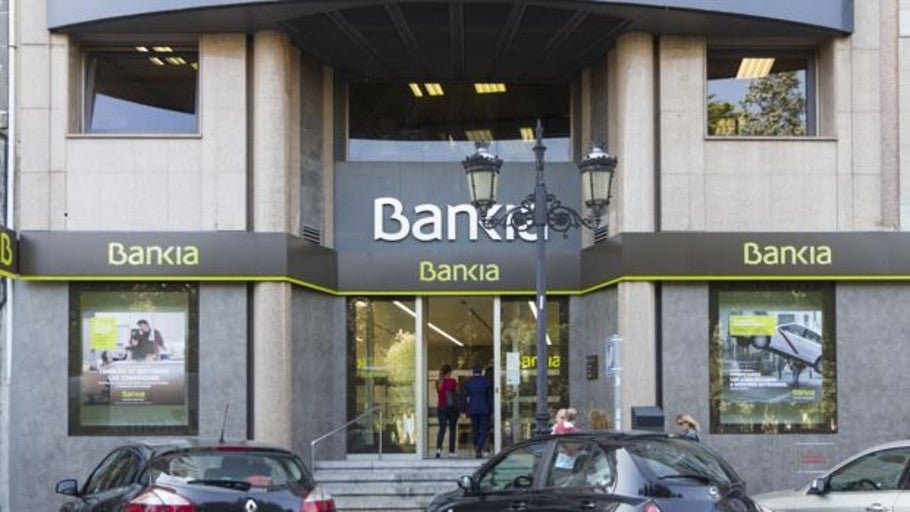 MadridUpdated:
Bankia has registered an attributed net profit of 400 million euros during the first half of 2019. What supposes a decrease of 22.3% with respect to the same period of the previous year, as reported on Monday by the entity in a statement sent to the National Securities Market Commission (CNMV). In this sense, from the entity, they have indicated that this evolution is mainly explained by a lower volume of results from financial operations (ROF) in the period.
On the purely banking or core business (interest margin plus commissions minus expenses), the result has reached 639 million euros, showing an advance of 0.3% thanks to the good evolution of commercial activity and the positive impact of cost containment. Discounting the ROF, the net margin before provisions reaches 619 million until June, 2.2% more than a year ago.
The president of Bankia, José Ignacio Goirigolzarri, stressed that, "one more quarter", the entity is showing ana improvement in the quality of your balance and is generating capital organically. "In fact, we are the entity with the highest level of solvency in large banks," he said.
«In the semester we have achieved a profit of 400 million euros, although we have had a certainly complex juncture from the point of view of interest rates », has influenced Goirigolzarri.
In this sense, it has put in value that behind this result there are two fundamental factors: on the one hand, the increase in the customer base and the increase in satisfaction levels of customers and, on the other hand, the "enormous commercial strength of our network".
Gross doubtful risks have fallen in the semester by 902 million euros (-10.7%), accompanied by a "Important" interannual reduction of the delinquency rate up to 5.7%, from 8.1%. The pace of net customer acquisition has continued "strong", according to the entity, and, in 12 months, the base has increased by 153,000 people (63% more than it was growing a year ago) and has increased by 144,000 the number of clients with direct income (+ 29%).
. (tagsToTranslate) bankia (t) results (t) first semester



Source link