Bank of Spain studies punish Avalmadrid and the Ministry of Economy for "negligence"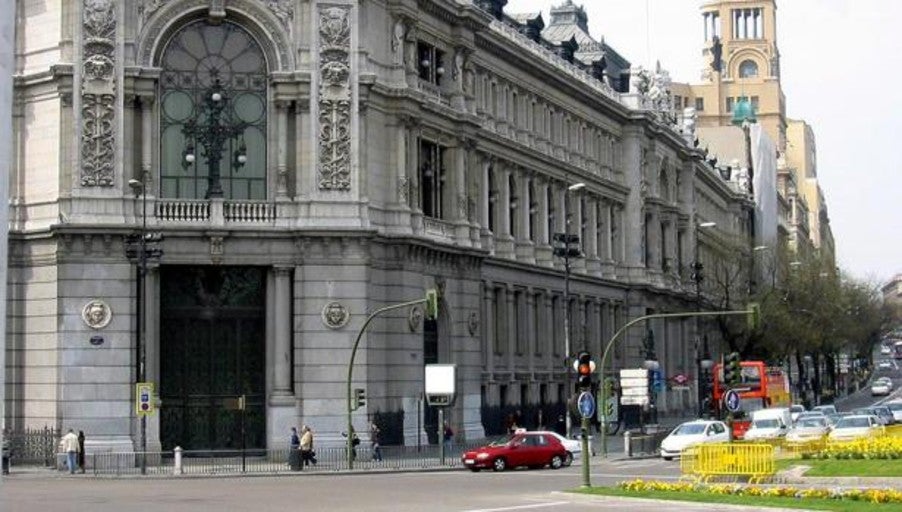 MadridUpdated:
The Bank of Spain intends to sanction Avalmadrid, people who have been part of its Board of Directors and who have held the position of general director and the Ministry of Economy and Finance of the Community of Madrid for "negligence".
Specifically, the supervisory body pA sanction of 100,000 euros to Avalmadrid and another 50,000 euros to the Ministry of Economy and Finance, while the sanctions of administration and management positions will be determined on a case-by-case basis, and all the proceedings may be submitted.
In particular, they face sanctions Jesús Alejandro Vidart Anchía, José María Rotellar García (former vice-chancellor of the Treasury), Manuel Beltrán Pedreira, Juan Ignacio Iranzo Martín, Valentín Bote Álvarez-Carrasco, Pedro Irigoyen Barja, Alfonso Carcasona García, Fernando Rodríguez Sousa, Jesús Martinez Sanz, Juan Pablo Lázaro Montero de Espinosa (former president of CEIM), Juan Luis Fernández-Rubí Lillo and Jorge Morán Santor.
Among the dossiers are also the Chamber of Commerce and Industry of Madrid, CEIM and other entities, according to the file advanced by the Cadena Ser.
The origin of the procedure is an inspection visit of the Bank of Spain to Avalmadrid in 2012, when it was found necessary to apply a credit policy that reduced the concentration of risks, as well as to improve risk monitoring procedures.
The Bank of Spain issued a report with requirements on both issues that was answered by the entity by letter, in which it undertook to implement measures as of January 1, 2013, although it did not do so until October 2014 in the case of the concentration of risks, and until at least June 21, 2018 in terms of risk monitoring.
Among the deficiencies in risk monitoring, the Bank of Spain indicates that the risk review is not carried out with the established periodicity or that in the reports there are no conclusions or clear decisions, among others.
The supervisor considers infractions committed as "serious"although the sanctions proposed are in the lower part of the possible range, without having appreciated the existence of fraud, but of" negligence ".
The president of CEIM, Miguel Garrido, has spoken on the matter in declarations to the media in a meeting with unions, but he has limited himself to saying that the legal services are studying it.
He also recalled that it is a proposal for sanction by the Bank of Spain "on which there are allegations", for what he has said that he assumes that those affected will argue.
. (tagsToTranslate) bank (t) fine (t) avalmadrid



Source link