Banderas recovers "a time that does not exist" in 'Scene in Black & White'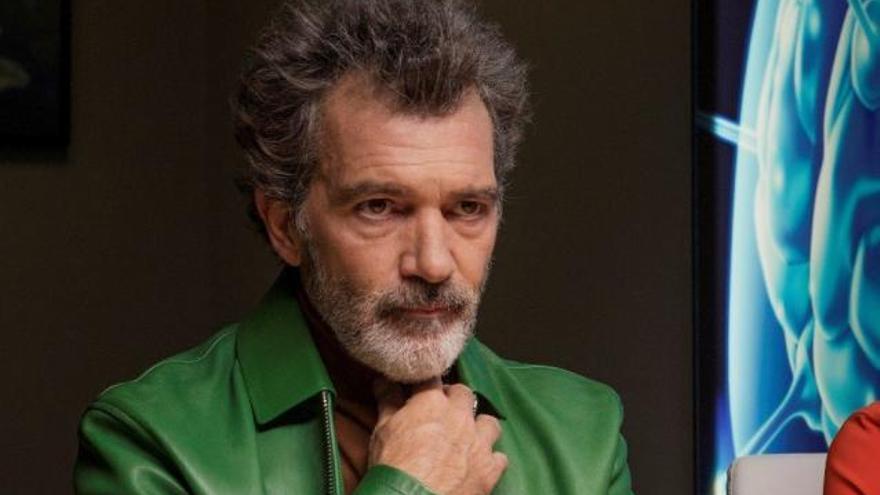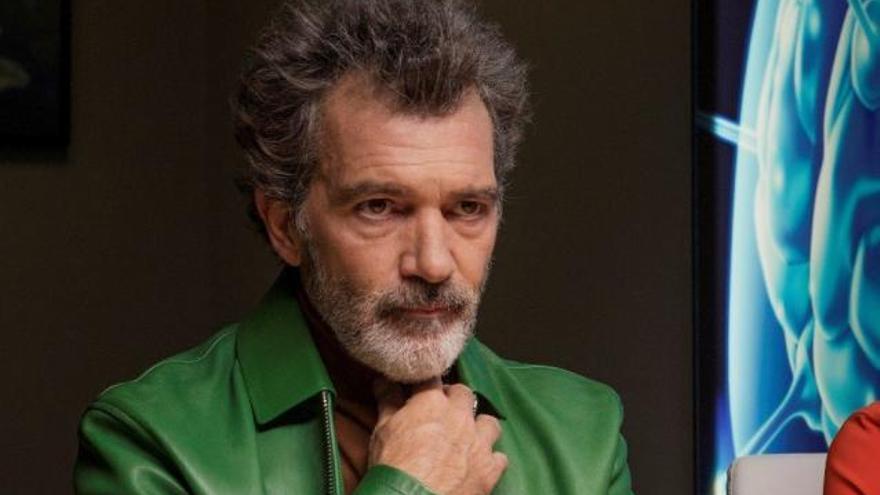 Antonio Banderas seeks, together with María Casado, to create "a universe of its own" in 'Scene in Black & White', a musical program, which will premiere on Amazon on December 15, in which they combine "creative freedom, freshness and live music" to give life to a project with a "unique" atmosphere.
Music has become a branch of art from which the actor Antonio Banderas from Malaga seems not to want to get off. He left samples of this with the adaptation of the Broadway musical 'A Chorus Line' and it is now, in a few difficult months for the development of any type of project, when he embarks on a new adventure that combines music and television: 'Scene in White & Black '.
The interpreter created SohoTV a few months ago, a production company with which he wanted to develop TV shows "different", with "added value" and in which "excellence" and "artistic truth" are sought.. The first step to break through in the world of television was to sign the journalist María Casado, who after leaving Spanish Television would become the head of said production company, linked to the Soho Theater in Malaga.
With "decision" and a "clear proposal", Banderas and Casado launch 'Scene in Black & White', a musical program that Amazon Prime Video will premiere on December 15 that will allow the viewer to get closer to different Spanish artists through an interview with Casado, which simulates a simple chat between friends, along with a live performance.
"It is a commitment to culture, to art"explains Banderas in an interview in which he makes it clear that his foray into the world of television does not mean wanting to "give lessons" to others but rather to offer "programs that add" and give value to said industry.
"We are born with that television ideology, with absolute respect for what each one does at home. I do not intend to rise above anyone or give lessons about anything because we have to recognize being born with a certain humility", the actor develops.
"That's what you have to do when you take steps on new territory, but at the same time with force and decision and with a clear proposal, "he continues. A proposal that is based on" very clear "parameters that, as he says, they did not want to get off.
"This project is independence, creative freedom, freshness, and totally live music, where nothing has been recorded," he says, "that gives it a very unique character. It is something unique that has happened here and that will not be repeated. ".
In this "close and intimate" environment we will meet Spanish artists Pablo Alborán, Rozalén, Pablo López, Pasión Vega, David Bisbal and Vanesa Martín, who will star in the first six episodes of the season, to which will be added what Banderas calls a "bonus track", dedicated to the actor himself.
"Small miracles arise because they felt in an environment of trust where they let themselves go," says the man from Malaga, who will be in charge of opening each episode with a reflective monologue on the essential character of the arts, music or theater and of close it with an epilogue about the lead singer of the chapter.
In this seven-episode "television artifact" As Banderas defines it, the actor was clear that there was an "essential" message on which he would always reflect: "Each one talks about his own, but the idea is that we are all essential, that is the final truth of this program" .
A project in which they have worked "in an environment of absolute freedom" without "any kind of censorship or intention to redirect" by Amazon and with two fundamental factors for the actor: María Casado and the use of black and white.
"Maria's joining the team solves many problems. Checking, from the first recording, that I had a journalism and television professional who knows the medium very well gave us all a lot of confidence, "says the actor.
Finally, Banderas talks about the importance and strength of black and white, used both in the title and in the audiovisual piece itself: "It happened to me with some films Woody Allen, it also happened to me with 'Schindler's List'. Black and white concentrates a lot on the story and the narrative, it concentrates a lot on the subject. "
Along with this, it recognizes that this decision derives from "a personal romantic aspect": "The television that I began to watch when I was a child was in black and white. In the music programs of that time, black and white established a romantic distance".
"It is trying to recover a time that does not exist, a lost time, to create a universe of our own, ours, that belongs to this place," concludes the actor.