Banco Sabadell earned 530 million in 2021 and consolidates the recovery in its British subsidiary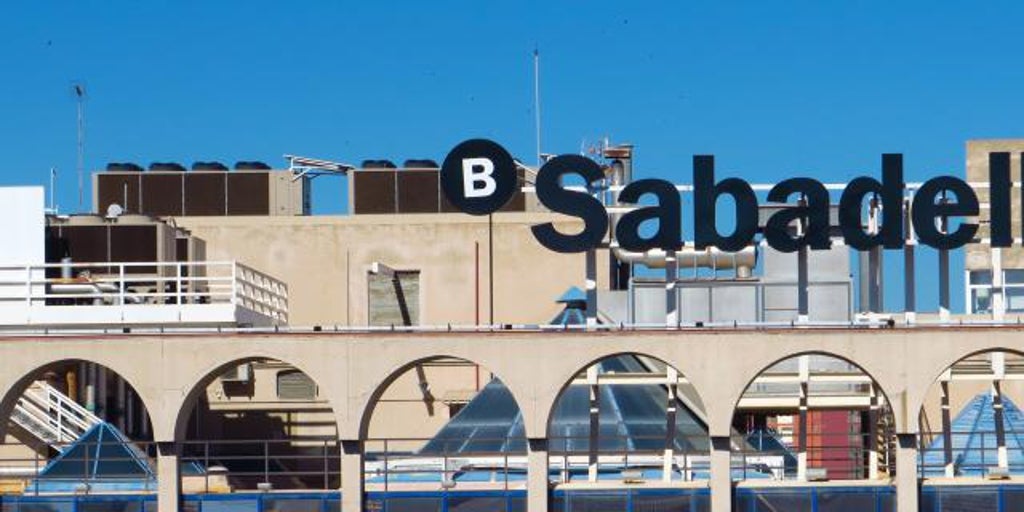 Madrid
Updated:
Keep

The final photo for Banco Sabadell improved over time last year. He closed the exercise with a net profit of 530 million euros, which means shooting profits compared to just two million in 2020. The entity, even so, continues below its pre-Covid figures (768 million in 2019), but it is already facing a very different path from how it was previously.
Of those 530 million, 118 correspond to the British subsidiary TSB. A figure that compares very well with the 220 million losses that this division registered a year earlier and that was to blame for the fact that the profits in the first year of the pandemic were just two million.
"This figure represents 22.3% of the group's consolidated results, in line with the weight of its capital over the group's total capital, and the British subsidiary is chaining its fourth consecutive quarter in positive," says the bank. TSB is no longer the great burden of the group and already adds net to the income statement.
The entity's profitability is something that has also turned 180 degrees. In fact, Sabadell expects to reach its goal of the strategic plan in this regard a year ahead of schedule. "The entity closes the year with a ROTE of 5% and forecasts a ROTE above 6% in 2022, with which it reaches the plan's profitability objectives a year earlier," he says. That figure contrasts with the 0% of both ROE and ROTE that it registered in 2020.
The cost savings implemented by the new CEO, César González-Bueno, in 2021 have also contributed to this improvement in profitability. «Recurring costs amount to 2,988 million euros and fall by 2.3% compared to the year due to the improvement in personnel expenses in Spain and general expenses in TSB. Total costs amount to 3,307 million euros and decrease by 4.4% in the year, "says the firm. The truth is that as of December 31, 2021, the bank had 3,400 fewer employees and 500 fewer branches compared to a year earlier. Everything helps.
Delinquency, for its part, remains contained at 3.65%. «The coverage of problematic assets stands at 53.1%, with the coverage of doubtful loans (stage 3) with total provisions being 56.3% and 38.2% for foreclosed assets, with the non-performing loan ratio at 3.65%", highlights the bank. And as for the 'fully loaded' CET1 solvency ratio, it stands at 12.18%, exceeding the 2020 level.
Also, the board of directors of Sabadell Bank has approved the payment of a cash dividend of 0.03 euros per share, which represents a pay-out of 31.8% on the results of 2021. This agreement will be submitted for ratification at the next general meeting of shareholders .