Banca March and Generali join forces to sell insurance for the next ten years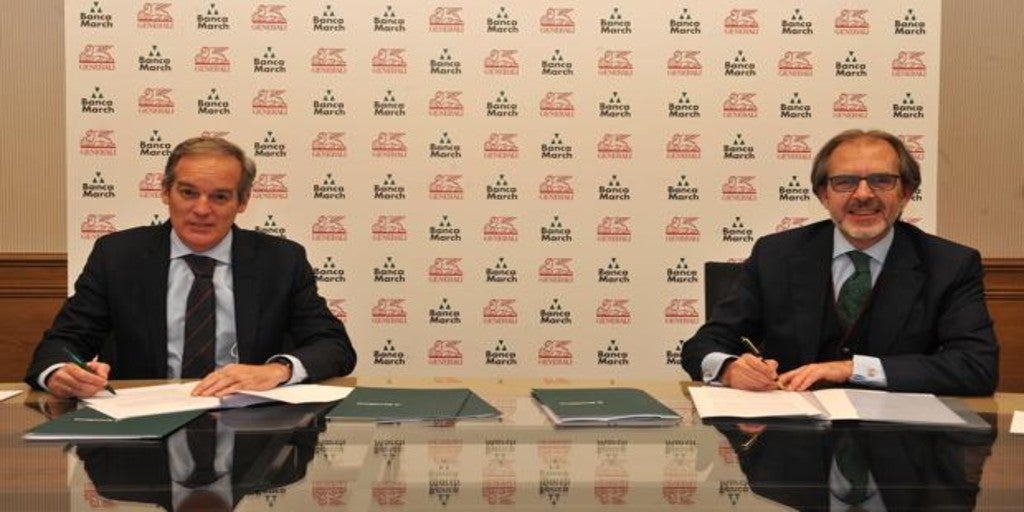 Madrid
Updated:
Keep

Banca March and Generali have reached an agreement for the distribution of insurance for the next ten years. A new pact in the financial sector regarding 'bancassurance' which will encompass both life and non-life branches.
The alliance includes coverage of automobiles, home, deaths, accidents, commerce, SMEs, D&O, pleasure boats and civil liability, as well as life risk. In the case of non-life insurance, Banca March clients will be able to access them exclusively, both through the bank's digital channels, as well as through the entity's 146 branches. With regard to life risk and accident policies, the chosen formula is the 50% coinsurance, through the subsidiary March Life.
«The insurance offer of March bench It is advancing in line with the entity's digital transformation strategy towards a business model focused on agile and omnichannel advice, supported by technology and differentiated products, "the statement said. And he adds: «The agreement reached will reinforce the digitization of Banca March's insurance offer, thanks to the combination of the 'know-how' of Generali, one of the main global insurance groups and a leader in Europe, with the commercial capacity of the managers and the bank's technological bases ".
Thus, both firms plan to develop new products and services of 'bancassurance' as a result of their alliance, together with the experience in advising large assets, the niche that Banca March is targeting, which the financial institution contributes.
José Luis Acea, CEO of the bank, explained that this pact allows them to "continue making steady progress in the digital transformation of our insurance solutions strategy, with a proposal of exclusive products and services that is complete and adapted to the needs and demands of our clients". At the same time, Santiago Vila, CEO of Generali, has been "very satisfied" by the agreement reached, which he considers validates his efforts "to always offer quality, innovative products and the best service to policyholders."