Bamboo emerges as a sustainable development tool | Society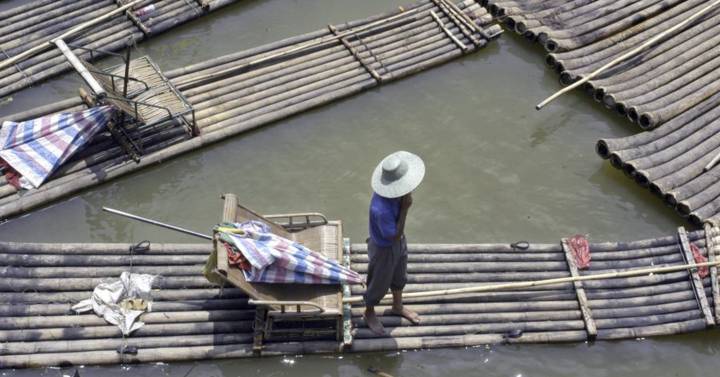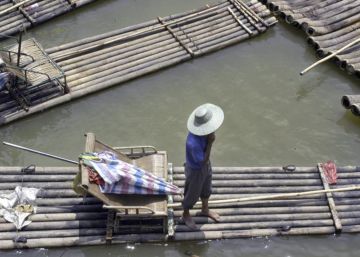 Bamboo is much more than food for panda bears. Borja De la Peña, responsible for the global policies of the International Organization for Bamboo and Rattan (OIBR), an institution that brings together 45 countries and "promotes the use of bamboo for environmentally sustainable development and green growth." He defends it as a very effective weapon to combat both the climate crisis suffered by the planet and the poverty that affects a large part of its population. In its 2015-2030 strategic plan, the organization has proposed to popularize it in all types of fields: scaffolding material, substitute for single-use plastic cutlery, paper or cloth, and even charcoal.
"There are 1,642 cataloged species, it grows almost everywhere in the world, and, although it can reach 35 meters in height and a diameter of 30 centimeters, it is an herb. Not a tree That means that if you cut it, it grows back very fast. In some cases, even up to 91 centimeters a day. And its uses are very varied: it can be converted into construction material or textile, and also a system to treat wastewater or control the erosion of the territory, "explains De la Peña.
As a permanent observer of the UN, the OIBR is aligned with seven of the Sustainable Development Goals, including: "eradicate poverty" (number 1), "provide access to adequate and sustainable housing" (objective 11), or "protect and restore terrestrial ecosystems" (the 15th).
"Bamboo not only does not emit CO2, but it absorbs it. Specifically, it is estimated that between 200 and 400 tons per hectare. It also helps the recovery of degraded lands by activities such as mining or industry. A plantation matures in only four or five years, so it is very effective, "says De la Peña. "That is why we propose bamboo not as a panacea, but as one of the elements within our reach to combat climate change and achieve the objectives set at the Paris Climate Summit," he adds.
Some Latin American countries have begun to use it in construction, especially after the earthquake in Ecuador, says De la Peña. These bamboo homes are not only very resistant to earthquakes, they are also economical to build. Therefore, projects such as Bambú Social, which has designed social housing for Nicaragua, have been launched. In Spain, architects like Alejandro Zaera have also used the material in officially protected homes in towns such as Carabanchel. And also the Spanish architect designed the facade of the pavilion with which Madrid wore in the Best Urban Practices space of the 2010 Universal Exhibition, in Shanghai. "It is necessary the intervention of the Governments, so that they oblige the builders so that the energy efficiency and sustainability are not extra, but that they are included in the construction standards," Zaera explained on that occasion.
If there is a country that knows how to get the most out of bamboo, it is China. Of the 70,000 million dollars that moves the production of this material in the world, 35,000 million change hands in the Asian giant. Bamboo are boats, chairs, mats, musical instruments, vases, towels, napkins, and even pillows that are very well received among the older population. And yes, panda bears feed on bamboo, but so do the Chinese themselves. Its sprouts are a culinary delight.
. (tagsToTranslate) bamboo (t) emerge (t) tool (t) sustainable development (t) (t) grow (t) initiative (t) extend (t) give (t) capacity (t) absorption (t) dioxide ( t) carbon



Source link