Balthus and the perverted gaze | Babelia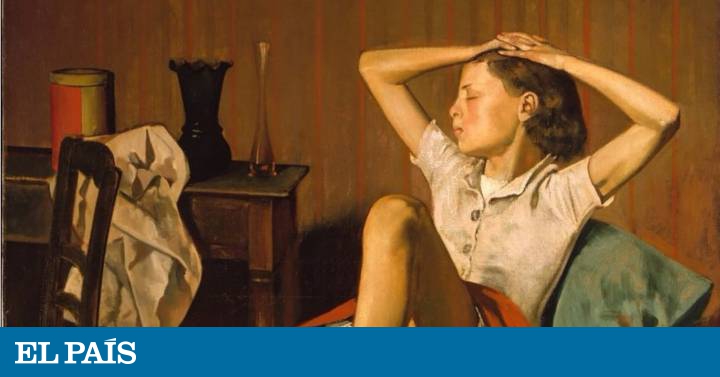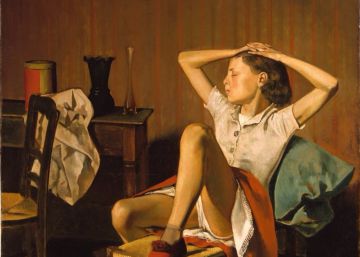 The woman who works is "dumb". That is what Balthus thought and that is why, says the painter Isabel Rawsthorne in her memoirs, she did not introduce him as an artist the day she met Picasso, in the thirties. Instead, the pubesque portraitist assumed that the man from Malaga would want to use his friend as a model. That was his treatment of women, his muses. Among them, Thérèse Blanchard, protagonist of Thérèse's dream (1938), in which he shows the model and the painter's neighbor, about 13 years old, lying down and with her underwear visible. It can be seen at the Metropolitan Museum of Art in New York, despite the 12,000 signatures that a visitor gathered two years ago to display the canvas with a cartouche that contextualized the work – not that it was removed from the room – so that the museum did not "involuntarily" support "voyeurism and objectification of children ". The Met immediately rejected the request..
In its poster, the museum assures that Balthus, "like innumerable modern artists", believed that "the subject of childhood was a raw spiritual source, still not shaped by the expectations of society." It emphasizes that other avant-garde artists they saw adolescent sexuality as "a potent place of psychological vulnerability and absence of inhibition." "While it may be disturbing for our eyes today, Thérèse's dream it is based on this story ", he adds to calm the criticism. However, Balthasar Klossowski himself, known as Balthus, tried not to clarify his position as much. He preferred ambiguity. "I have never wanted to lose the thread, on the contrary, I have tried to reinforce it. So I have never emerged from childhood, is that why I have so painstakingly painted flowers and blooming girls? "He asked himself in his memoirs, whispered in his last days of life. With this slippery question he seemed to strike down any debate about a painting with a perverted gaze. For him what he did was purity, not perversion.
In his memoirs he does acknowledge that he once painted with the intention of provoking. It was in 1934, with its first exhibition, at the Pierre Paris gallery. Included the flamboyant Guitar lesson. He wanted to hit the ceiling, be famous and live on his own. And he achieve it. That scene, in which there is no lack of sex or violence, an adult woman appears – who is supposed to be the music teacher – who mistreats her student. As if the guitar was the minor. The painter agreed with his gallery owner, Pierre Loeb, that the work be shown covered, in a back room, and would only be shown as a private show for a few privileged visitors. The noise caused by the painting allowed him to abandon the task he most detested: the commissioned portrait. I hated it; he spoke of them as his "monsters". Instead, the girls who took him out of that place preferred to call them "angels."
Virtual visit: Thérèse's dream (1938), by Balthus, at the Metropolitan Museum (New York).