Baleares works to help patients who wish to die from June 25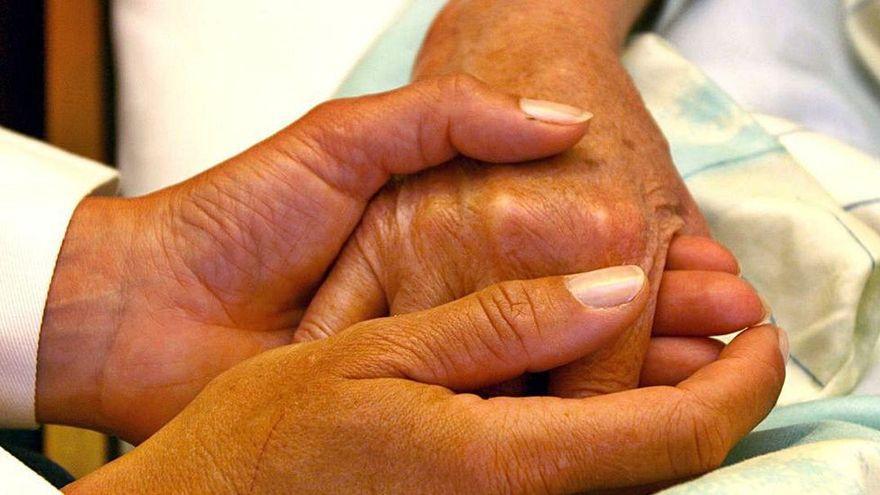 With the date of June 25 as the maximum limit, the Ministry of Health works at forced marches to be able to offer from that day the provision of the euthanasia, as stated in the state legislation in this regard promulgated this March. "It does not oblige anyone", the Minister of Health wanted to make it clear during the presentation of the new health service together with the regional coordinator of Mental Health, the psychiatrist Oriol Lafau.
The people who can benefit from this aid to die must be of legal age, with full capacity for action or decision that they have adopted autonomously and informed and who suffer from a chronic and incurable disease that occurs with an intolerable physical or mental illness, has limited the councilor, who has added that they must have Spanish nationality or be registered in this country for at least twelve months.
The next step is to create, with the prior authorization of the Government Council, a guarantee commission that will evaluate the accepted and denied requests and will resolve any possible conflicts that may arise. This commission will be made up of 5 health workers, 4 doctors and a nurse, and four lawyers with at least 5 years of experience in their field, Patricia Gómez has detailed.
Lafau has admitted that they will have to work "for valent" to complete the process with all the guarantees. Thus, he has indicated that the regulations of this guarantee commission will have to be drawn up as well as a manual of good practices that will finally be agreed upon with the contributions of all the CC AA.
The right to conscientious objection of health professionals who are not willing to participate in this provision will also be regulated. Lafau has admitted that they did not know what percentage of health workers could take advantage of this prerogative but has pointed out that studies carried out in Catalonia estimated 40% of professionals in this field against providing this assistance to die. "You can object in all euthanasia processes," recalled the coordinator, urging professionals considering this option to communicate it to their heads of service.
Lafau has indicated that the process will have three filters among which he has indicated a consultant doctor who specializes in the applicant's pathology and who does not know him or has treated him before, as well as the guarantee commission itself. "If the doctors, both the person in charge and the consultant reject the patient's request, he can always resort to the guarantee commission," the psychiatrist stressed, ensuring that The entire process, from petition to execution, cannot take more than two months.
THE KEYS
Adult. The first requirement is to be of legal age and suffer "a serious and incurable disease" or a "serious, chronic and incapacitating condition" that affects autonomy and generates "constant and intolerable physical or psychological suffering." You must have Spanish nationality, legal residence in Spain or registration certificate that proves a stay of more than twelve months.
Advance wishes. In the event that the patient is not in full use of his faculties or can give his free, voluntary and conscious consent, he must have previously signed a document of prior instructions, living will or advance directives.
Consensual drugs. The ministry and the CCAA have made a protocol that specifies the drugs that will be supplied to the sick.
The applicant will be able to choose where his days end, if in a health center or in his own home, as well as choose to self-dose the drug or request that it be administered. Of course, the doctor responsible for the patient will assist you throughout the process. However, Lafau said that they are considering creating a specific team that applies the benefit in a generalized way.
Because Nor has he known how many people could request this benefit in Balearics. Studies carried out in other geographies estimate that around 0.006% of the population could request the benefit.
In any case, people who so decide will be helped to leave this world with a common drug protocol that will be adopted for the whole country in the Inter-territorial Health Council.