Bad luck for Domínguez and Peñate in the Sardinia Rally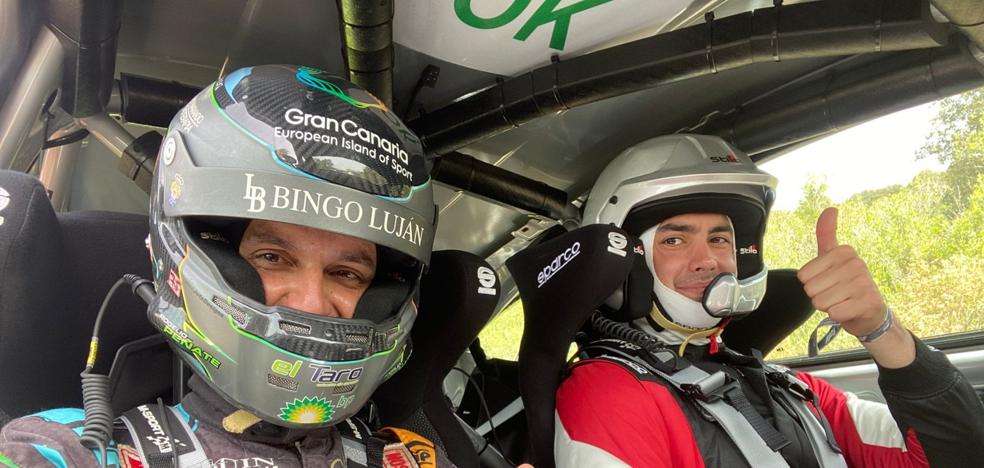 motoring
When they were winning the WRC3 category they had to take the path of abandonment when the electronic control unit of their Ford Fiesta Rally3 broke.
Misfortune or bad luck appeared on the return to the World Rally Championship for the most international co-driver of the Canary Islands,
Roger Penatewho, accompanying the Paraguayan pilot Diego Domínguez Bejarano on the right, had to
Retired from the Rally Italia Sardegna due to a broken control unit electronics of their Ford Fiesta Rally3, when they were leading the standings in the WRC3 category.
Things started very well for the co-driver from Gran Canaria «Isla Europea del Deporte», with a scracht in the first stage of the Rally. To later take
things more calmly in a very tough rally and endure the first two stages of the Sardinia Rally in second place.
Although at the end of the second stage,
went on to lead WRC3 and with an advantage of more than 4 minutes they were going to face the third and last stage of the Rally, where prudence would be the key to the competition.
but scarcely
100 meters from leaving the work park to face the sections of the last stage, the electronic control unit of his Ford Fiesta Rally3 collapsed and left Domínguez and Peñate stranded, in a test that they already had practically in hand.
"Rallies are sometimes like that and you have to accept it," said the Gran Canarian

«It has been very hard, since we had planned the test as it was coming out, but
rallies are sometimes like that and you have to know how to accept it. Now we can no longer afford any more failures if we want to win in WRC3. Both Diego and I are going to keep trying, I think we've done well and the team is happy with us. We will try again, "Rogelio Peñate commented after the abandonment.
The co-pilot of Santa Lucía de Tirajana, does not stop and that's it
next Tuesday he leaves Gran Canaria again to face the Rally of Poland together with Alex Español in a Peugeot 208 Rally4, a test valid for the ERC European Rally Championship.