Bad Hair deconstructs Bach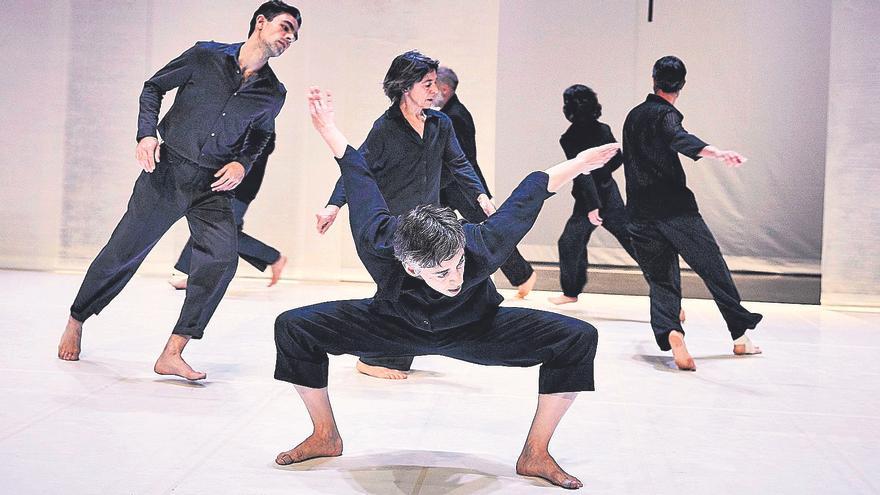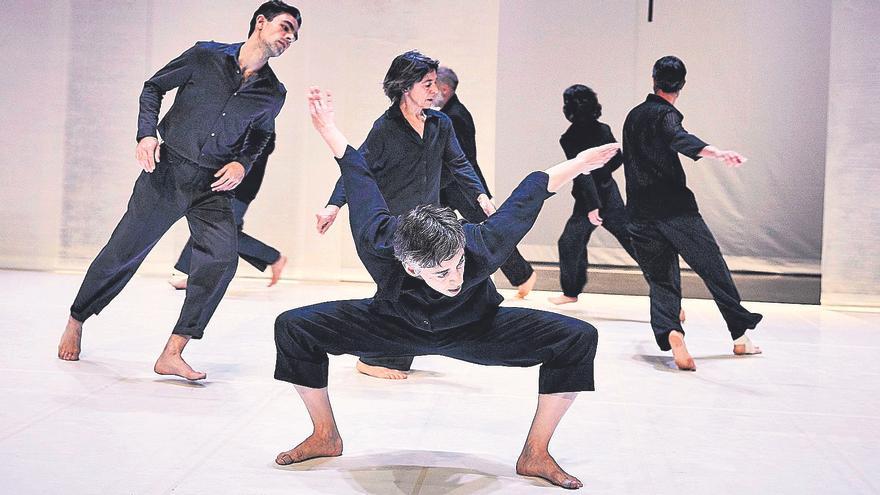 "The structural side of Bach makes his interpretation difficult, but in addition to this obvious mathematical ability that he has, his music contains great emotion," says Ramis, who details that in the show the company approaches the composer from both sides , one more methodical and one more emotional.
The music heard in the show are variations on the Goldberg Variations, performed by French-American jazz musician Dan Tepfer, who combines Bach's variations with his own improvisations on the same harmonies. "The Goldbergs have been choreographed by many, because it is a very beautiful music, although very complicated", recognizes Remis. However, he assures that Bach's works invited them to investigate the physical qualities that could accompany each piece.
A work that strengthens ties between the baroque composer and contemporary jazz. In addition, Remis points out, the work "has a very special sound treatment because Fanny Thollot treats sound distribution very well and makes it travel, something that is very important dramaturgically".
In addition to the music of Bach, the work also includes texts by John Berger. Some of the fragments that can be heard during the show are narrated by the British writer himself, with whom Mal Pelo has always maintained a close artistic relationship. "We have worked with him for many years and after his death we wanted to dedicate this piece to him," says Ramis. Mal Pelo also includes homegrown passages and verses by the Argentine poet Juan Gelman in the narrative. "The texts invite reflection as they speak of problems that concern us all, such as immigration," says the co-director of the company.
Added to this is the projection of videos that provide "light textures" and "help to create dream landscapes", to bring warmth to a simple and elegant white scenography, which allows us to see bodies evolve.
Mal Pelo, who already passed through the Cuyás Theater in 2018 with his show The fifth winter, will premiere in May the third and last part of the trilogy dedicated to Bach, under the title Highlands. "This is the adaptation for theater of Inventions, an intermediate piece that we present in summer in non-theatrical spaces such as churches or museums", Remis advances.
The Mal Pelo company was born more than three decades ago by María Muñoz and Pep Remis. After so many years working together on stage and sharing countless hours of rehearsal, Remis recognizes that they have "an unconscious complicity, which facilitates understanding." This time they are joined by the talent of a very heterogeneous group of dancers. Jordi Casanovas, who has been part of the company almost since its inception; Enric Fàbregas, a biologist by profession, but who experiences dance as just another job; Federica Portello and Leo Castro, who have been with Muñoz and Remis for a decade; Zoltan Vakulya, a "very powerful and very expressive" Hungarian dancer; and Zuriñe Benavente, a young Basque dancer who "has a very special stage performance".
The company thrives on the youth of professionals such as Benavente, who is 24 years old, and the experience of other components who are around 60 years old. "The life experiences of the dancers contrast, we are in very different stages", says Remis, who emphasizes that "young people are in a very physical and acrobatic moment and we are looking for something more essential in movement". Seeing this combination on stage, says the co-director of Mal Pelo, "is poetically very strong, because each body has something special".
Work: 'On Goldberg Variarions / Variations'
Company: Mal Pelo
Where: Cuyás Theater
When: November 7, at 8:30 p.m. Unique function