Bad Gyal: "I made the decision to raise the level"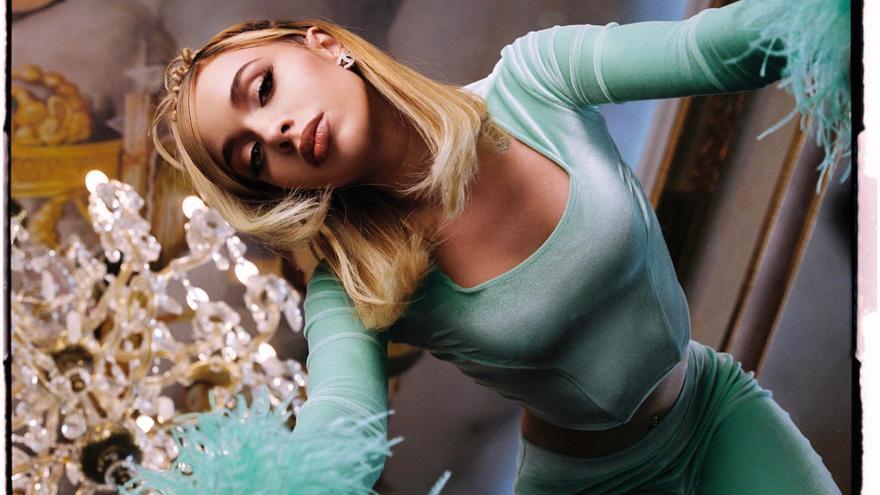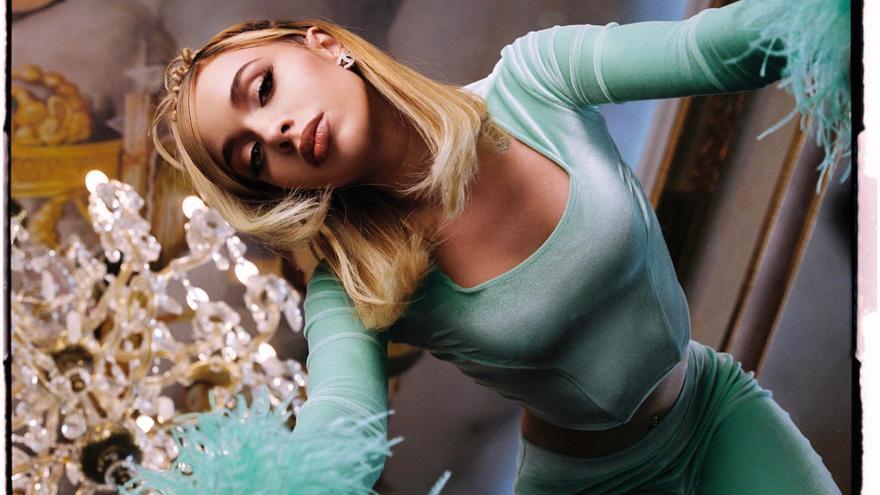 The Catalan singer Bad Gyal confessed in Mexico, where he is filming a video clip, which enter fully into the music industry made him live some unpleasant situations but the advantages are being many. "I made the decision to raise the level"He said this Friday in an interview with Efe.
"I'm here today doing this video clip and if it weren't for the fact that I decided to go deep into the industry, I wouldn't have done it. I made the decision to raise the level (...) and I will strive for that"explained the creator of hymns such as 'Fiebre' or 'Blin blin'.
Meticulously made up for being in the middle of the filming of her next video with two female artists that, she said, she deeply admires, Alba Farelo (Vilassar de Mar, Barcelona, ​​1997) She was very excited to be able to return to Mexico, a country where she has fervent followers.
He could not reveal much more about the subject whose video clip he was filming. But he confessed that when he returned to Mexico and despite not giving concerts on this occasion due to the pandemic, "It feels like everything is sorting out a bit."
And precisely trips and collaborations like this are what make her feel satisfied to have entered the music industry a couple of years ago after having achieved several successes independently.
Because she comes from the "underground", where she could do whatever she "wanted", and did not want to give it up by signing with a multinational.
Although she emphasized that many possibilities have opened up for her since then - "things as they are" - she also said that when she reached this new stage in her career, she felt surprised by certain actions or situations.
"I come from the 'underground', from making my music at home, from doing whatever I want ... Now that I see what the business is really like, there are things that surprise me. But hey, I'm on my way, I'm clear about what I want and what I am and what I'm going to do. It's my job, "he said.
Double standards
And she also said she has assumed that answering questions about personal opinions or positioning herself on hot topics is sometimes part of her job, even though the more people who know her the more they question everything she says.
"What bothers me is the double standard, because I spend many hours speaking for women in this industry, from what I think. Doing interviews, they ask my opinion and make me speak personally of what I think. And then there is still a lot of machismo in the industry, a lot of censorship, women are very limited and the minimum that you teach a little meat is 'out', "he said.
Even so, Bad Gyal has only grown and not even the pandemic could stop it. Since there were no concerts, the Catalan focused on composition, a facet that she exploited from the beginning of her career but in which she now wanted to deepen from other points.
"I want to have a combination of two things: to have a free style, to express myself, to get out what is inside but at the same time also to know all the 'tricks', the secrets, the 'tips' that make a song reach another level. I have tried to evolve in both things, "he explained.
With the release of EP 'Warm up' in MarchBad Gyal -who confessed to admiring the work of the Mexican rapper Alemán- channeled part of his new discoveries and efforts, but is aware that nowadays new music must constantly be produced.
"I've seen that you always have to do that, when you dedicate yourself to music, be an artist and compose, in the end you depend on you. At least in my case I compose my songs and if I don't go to the studio I don't have songs to sing. the same is probably not going to work, or if I don't keep up with what is playing now, "he stated.
More chances
But the speed of the industry and the current capacity that a large part of the population has to access music of multiple styles and origins also brings advantages for people who, like her in the beginning, do not have a large number of listeners or a multinational behind.
"We have reached a point where everything is on the internet, so there are things that stick that maybe they are from people that nobody knows. I think that has created a lot of music from very different parts that were not protagonists before, stand out, "said Bad Gyal.
Although she still cannot carry out the tour she had planned for America, the artist has a summer full of "shows" in Spain, although with smaller capacity due to the measures implemented due to the covid-19.
"Better to start with smaller gigs than not to start. I want to feel that energy even with less capacity earning less, "he finished.