Back to school continues with 8 percent of teachers withdrawn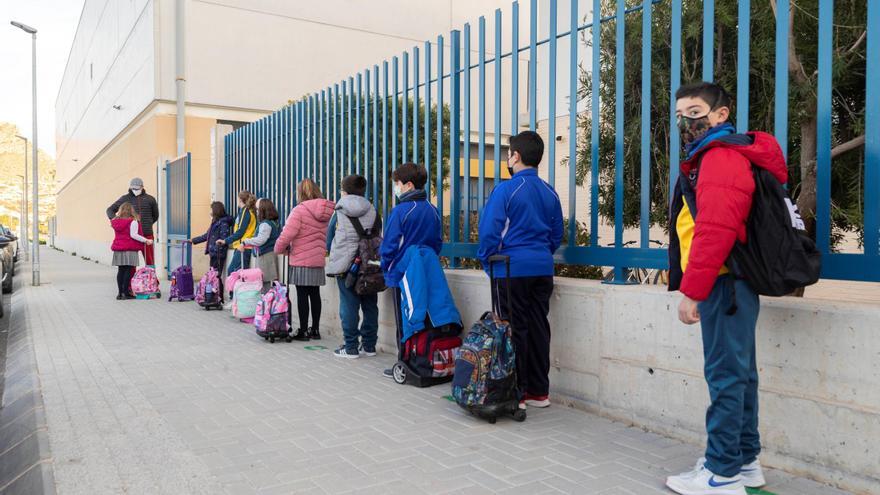 The percentage of Dismissal of teachers in public institutes this Monday has been around 8%, and that of students between 10 and 15%, on the first day of class after christmas break in which a greater number of absences were feared as a consequence of the high transmission of the omicron variant.
Speaking to EFE, the president of the Federation of Associations of Directors of Public Educational Centers (Fedadi), Toni González, explained that all the management teams have advanced the entry to know the losses confirmed and be able to act in case.
According to Federation estimates, the percentage of absences ranges between 7 and 8% and in some "very exceptional case" it has reached 25%, but in general "we have not reached 10% or 20% of the workforce with positives, which is what we expected".
In his opinion, these figures allow the Education ministries to be able to handle the situation and look for the pertinent substitutions.
González has appealed to the students and staff that "at the slightest symptom go home and make sure if they are positive or not"and he explained that the new measures on when to confine a class does not affect their centers since most of the students in these stages are already vaccinated.
"We just have to isolate close contact that is not vaccinated", explained the president of Fedadi, who assures that right now the students are taking more care in complying with the measures as a result of the omicron. Before the Christmas holidays" you had to be more on top of them, while now you see more caution in everyone ".
Finally, González has asked speed up the third dose in the templates of the centers given that at a scientific level "the protection of the vaccine drops a lot after six months" of its administration, and has added that the levels of stress or anxiety among teachers are the same as before Christmas, "but there is more caution."