Back to class: these are the emotional and psychological challenges of students and teachers | Economy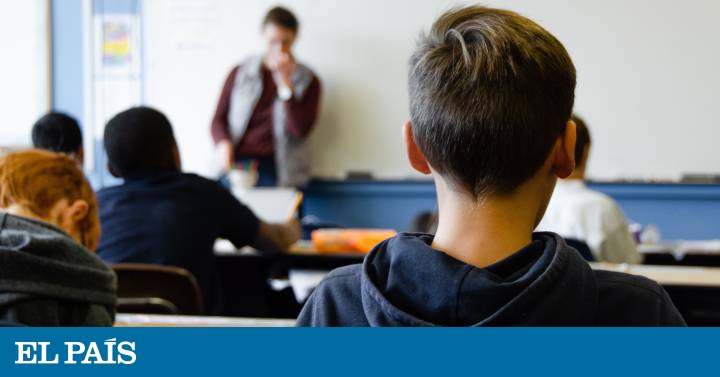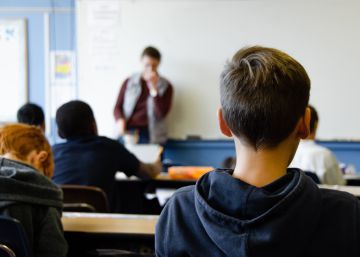 Social distancing. Masks Hybrid education, face-to-face, online. Coexistence bubbles. Hydroalcoholic gel, disinfection, confinement and action protocols. The debate on the return to educational centers of the 8.2 million non-university students enrolled in Spain is marked by the worrying evolution of a pandemic that continues to expand without apparent brake. A return that also presents numerous emotional and psychological challenges that students and teachers will have to face in the coming months, and that will require a permanent ability to adapt.
It is in this context of change that the University of Cambridge celebrates these days the Cambridge Live Experience 2020, a free online conference in which, over three days (September 8, 9 and 10), more than 20,000 teachers from around the world attend 55 webinars that aim to guide, inspire and support teachers in their return to classrooms. To address these emotional and psychological challenges, EL PAÍS has spoken with four of its speakers: Andy Cope, specialist in wellness and personal growth; Kate Brierton, clinical psychologist; Nahla Al Malki, ELT consultant; and Ricardo Morales, academic services coordinator at Cambridge University Press in Mexico.
Emotional support classrooms
Beyond sanitary containment measures, teachers have begun to receive in their classes some students whose experiences these months have been very different. Some will have enjoyed family contact and less academic pressure, while others will have had difficult and potentially traumatic experiences. For most, the biggest challenge now will be to stay motivated to learn despite the uncertainty about how the pandemic will affect their studies and life, with the possibility of new confinements and a remote return to classes.
For this reason, "one of the most important tasks for teachers will be to help all these students to regulate themselves emotionally and to feel empowered to move on. You have to listen and validate each individual experience; a feeling or emotion is never wrong, because we can't control how we feel, "says Kate Brierton, clinical psychologist at Compassionate Cambridge. Using language to generate a feeling of belonging, she adds, is also useful, with phrases such as "we are in this together and we can help each other", which can prevent minors from feeling alone and without help.
One of the possible strategies is to create trauma-sensitive classrooms, with environments that provide support to all students, including the most vulnerable, "with a constant and predictable routine, and a calm and quiet atmosphere, without too much noise or hustle and bustle. Teachers can be aware of their non-verbal communication, moving more slowly around the class, avoiding sudden movements, and speaking in a regular, reassuring tone, "Brierton says. "And instead of leaning over the students, which could elicit a traumatized student's reaction, go down to their height to talk to them." If a student feels distressed, it is advisable to have a space, outside the classroom, where the student can take the time they need to calm down.
How to recognize signs of emotional stress in students?
Any change in your behavior from before the pandemic may indicate emotional stress, whether through social isolation, challenging behaviors, or other symptoms such as difficulties with peer groups, changes in weight, or even signs of fatigue. "Teachers should also monitor the possible appearance of self-harm or signs of trauma, such as hypervigilance, emotional reactivity, flashbacks or dissociation, which can manifest with the child daydreaming." Younger children may develop overdependence on adult family members, be nervous in new situations, or show somatic symptoms, such as headaches or stomachaches.
An opportunity to redefine the new normal
The role of teachers in the educational and even emotional recovery of students is therefore key. But for this, Brierton points out, "it is necessary that they put their own health first. Taking care of themselves is vital in these moments: eat well, get enough sleep, exercise … ". Teaching is an energy-demanding profession that is physically and mentally strenuous. "If you don't feel well physically, if you don't have enough energy, it's very difficult for you to give what you don't have. You have to take care of your physical and mental health … If sleep and exercise came in pills, they would cure most of the world's problems, "argues Andy Cope, wellness specialist, speaker and author of The Art of Being Brilliant.
And then, although it may seem complicated in this new normal of covid-19, it is necessary to maintain a positive attitude, because emotions are contagious: "As a teacher in a classroom, if you are stressed, worried or anxious, guess what comes first that your students will immediately perceive from you. It is impossible not to have an impact, and therefore you have to find a way to make it positive ", explains Cope. "Only 10% of your happiness is due to external circumstances; the rest comes from how you think, and on that part we can learn to be in control "and impact not only our lives but those of those around us. There are statistics that corroborate it: having a good happy friend will make us 14% happier; if it is a brother or sister, we will be 17% happier; and if you have a happy neighbor, you will be 37% happier, as explained by Nicholas Christakis and James Fowler in Connected: The Amazing Power of Social Networks & how they Shapeour Lives.
We have entered, and we are tired of hearing it, into a new normal. But the good thing (and also the bad thing) is that nobody knows exactly what it is like, and that precisely provides an opportunity for everyone (and not just teachers) to decide for themselves what it will be like. "I don't know about you, but I don't want to go back to my old normality, because I spent four hours a day on the road there, I suffered from stress and anxiety …", reflects Cope. And with regard to schools, she asks: "Wouldn't it be great if we could get out of COVID-19 in a better position than we were when we entered? If we incorporated wellness into schools, embedding it in the classroom so that when the next pandemic comes along, or whatever, we are in a much better position to deal with it mentally and emotionally? "
The secret, for Cope, is in positive psychology, in that handful of people that we can find in our lives who maintain energy, passion, smile and positivity in all circumstances, even in the midst of a global pandemic such as the that affects us; what they do to feel this good and what we can learn from them. "That's what's important about positive psychology: that it tends to be learned behavior, and it reminds you of the things you can do to take control." For example, the ratio of three to one: in the classroom, the teacher should aim to be three times more positive than negative; And if I'm in the staff room, and I hear people sharing three positive things (laughter, praise, encouragement) for every negative thing, I'll be pretty sure the environment is right.
"But we don't want to just do it well, we want to do it exceptionally," he argues. Therefore, he recommends that the proportion be even higher. "One of the things you can do is listen to yourself, so that for each negative aspect you share, balance it with six other positives, six good things, six praise for a colleague who has done something well, six moments of laughter … And in fact, current research in the classroom even points to a ratio of eight to one. If I am in the classroom and I hear eight positive things for every negative, I can be sure that this class has the necessary energy ".
The four minute rule
Another tip is what Cope calls the four-minute rule, because it's roughly the time it takes a person to perceive how you feel. For a teacher, that means you have to do your best for the first four minutes: when you walk into the staff room, with energy, enthusiasm and positivity; the first four minutes of class, so that later everyone responds positively; the first four minutes of a faculty meeting, or going home from work … "If we can all complete those four minutes well, and be genuinely happy and positive, we will find that we create an energy in people that around us".
Physically separated, but participatory
The social distancing imposed by the coronavirus has also modified the way of teaching or participating in school activities, by forcing a physical space between students that makes work in groups more difficult. However, this does not mean that there are no strategies that teachers can resort to: "Teachers must reflect on their own beliefs regarding learning, and how they managed to involve their students before the pandemic," says Nahla Al Malki, consultant ELT and CELTA trainer. "If they start from those original practices and learning principles, they will quickly find their own strategies to overcome the distancing measures."
Thus, student participation can be enhanced by facilitating inquiry-based learning, with flipped classrooms or peer and group collaboration, and by developing a sense of responsibility and ownership over their own learning process. They will not be, in a strict sense, new strategies, but will use new tools: for example, through ICT solutions or holding debates in open spaces.
In any case, it is important not to fall into the error that distancing will necessarily cause teachers to exclusively teach master classes: "These lessons can be useful in specific contexts or for certain subjects, but of course it should never be the way in which students experience all their learning. Students need to engage on a deeper level to develop their skills, and take full advantage of whatever they are learning, "says Malki.
Finding the necessary resilience
In this troubled context, it is important that both teachers and students can consider that the pandemic is still a process in which different stages are experienced, as Ricardo Morales, coordinator of academic services at Cambridge University Press in Mexico, points out: the initial shock or trauma in an unexpected situation; the reaction, which consists of adapting to the new environment and seeking solutions that allow stability to be rebuked; and growth: learn from what happened and take all the positive that this new situation has brought. This is where resilience plays an important role: "Consider that not everything that has been experienced has been catastrophic; on the contrary, new knowledge, abilities and skills have been acquired that will help us to improve in the following stages of life ".