Baccara echoes the La Provincia report on his networks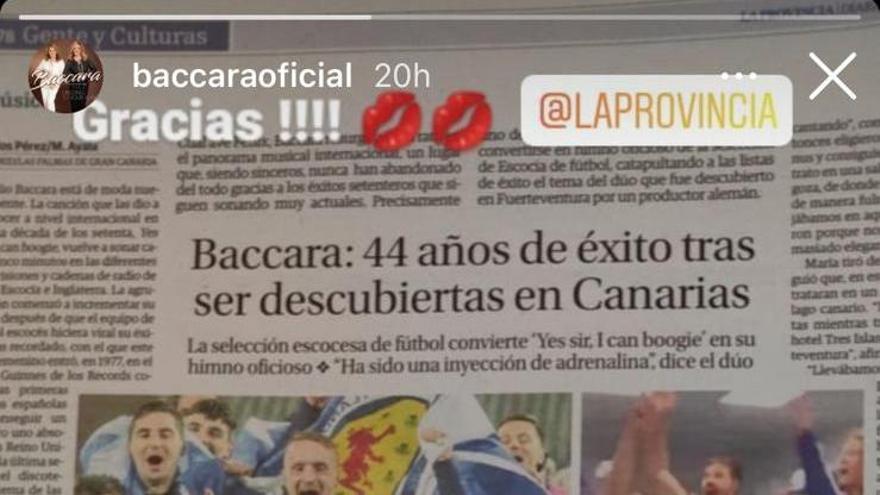 The Scotland national football team has turned the song 'Yes sir, I Can Boogie' by the Spanish duo Baccara into their unofficial anthem and has made them sound again and jump to the front line once again. The members, María Mendiola from Madrid and Mayte Mateos from La Rioja, have been invited to the matches of the Scottish team and both are willing to record the subject together with the players when the circumstances of the coronavirus allow it. Further, the duo shared yesterday on social media the report published by LA PROVINCIA remembering that they were discovered in the Canary Islands 44 years ago.
Following the naming of 'Yes sir, I Can Boogie' in the unofficial anthem of the Scots, There are already many who have been interested in knowing the history of the duo, especially the younger ones, who have covered the song on YouTube.