Ayuso surprises with her musical talent in 'El hormiguero': "I have a good ear since I was little"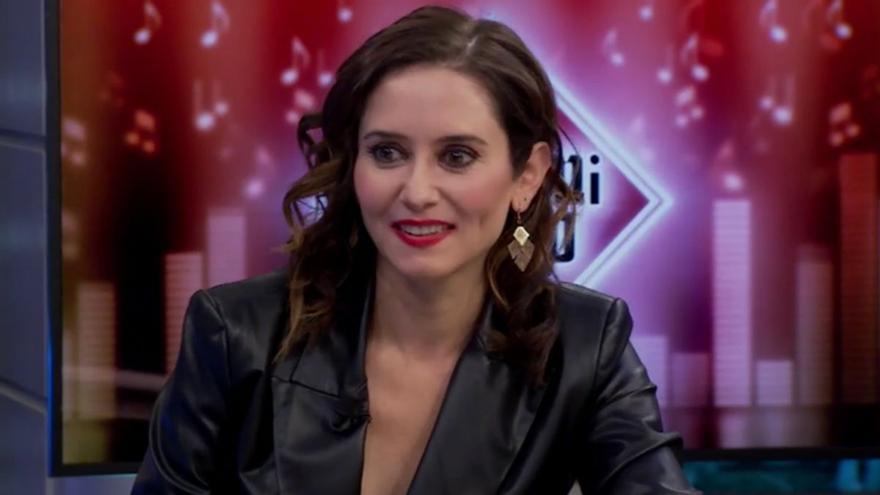 Isabel Diaz Ayuso he also had fun on his first visit to the set of 'The anthill'. In addition to responding to the questions of Pablo Motos, the president of the Community of Madrid was also encouraged to guess Spanish songs from the 80s and 90s in less than five seconds in the game that was proposed to him in the final part of his interview.
"I sing like a wet cat but, in a few seconds, I can tell you the group or how the song continues. That is, I would know what we are talking about," said popular politics before guessing songs like 'Sufre mamón' by Hombres G, '100 gaviotas' by Duncan Dhu, 'Déjame' by Los Secretos and 'Corazón Partío' by Alejandro Sanz, among others.
Ayuso's hitting streak surprised Pablo Motos during the game they were playing. "I have had a good ear since I was little. And then whenever I can, I'm listening to music all day. I keep the lyrics of all the songs. It also happens to me in English, but especially with Spanish music, which has fascinated me since I was a child. Since I was 7 or 8 years old, I recorded all the songs. I even made the cover of the tapes, "said the president of the Community of Madrid.
On the other hand, Ayuso also revealed that his favorite groups when he began to listen to music were Los Secretos and Héroes del Silencio, although later he also became fond of British bands like Depeche Mood, which he described as the group of his life: "Also, it reminds me of my childhood, my friends in town, those three-month long summers … ".
Ayuso: "The karaokes are the opportunity for those of us who sing badly"
In addition, Isabel Díaz Ayuso also recognized in her visit to 'El hormiguero' that I also visited the karaoke bars: "And I don't care, but I apologize before and after, although I also tell you that They are the opportunity for those of us who sing badly. There is no right for people who sing well to go there. Is that leave us a little. The rest of us also have the right. "