Ayuso leads 'El Hormiguero' to his season high and his fifth best historical result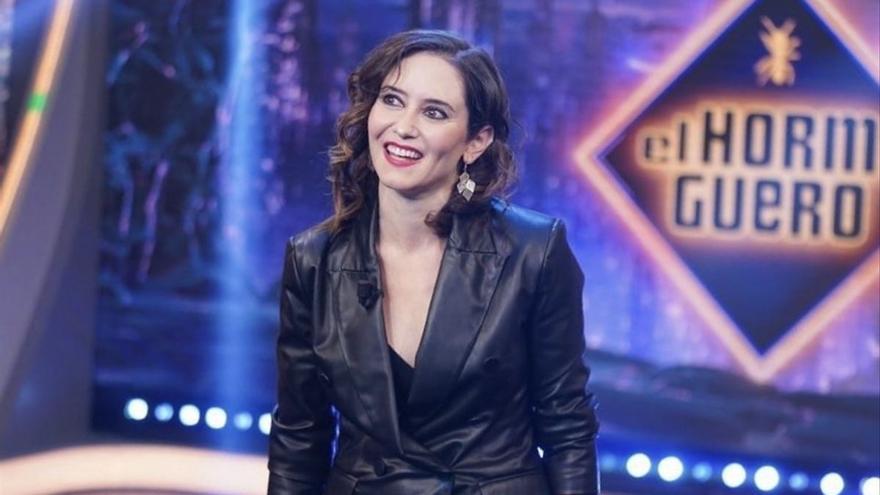 This Tuesday Isabel Diaz Ayuso he went for the first time to have fun 'The Hormiguero'. In the middle of an internal battle in the PP of Madrid, the president of the community visited the space and managed to raise it to the maximum of the season: 23.2% and 3,588,000 viewers. It is also the fifth best installment of the program in its history, although it did not exceed the interview of Santiago Abascal, who once scored a 23.5%. The result later raised to 'Innocents', which rose just over two points to a 12.9% and 1,182,000 faithful. However, that strip was led by 'Secret Story' with a 14.7% and 1,479,000 followers, a point and a half less than a week ago.
Ranking
Day
Antena 3 16.5%, Telecinco 14.8%, Regional (FORTA) 9%, La 1 8.3%, Payment themes 7.4%, laSexta 7.3%, Cuatro 4.6%, La 2 2 , 8%, Autonomous private 0.3%.
Month
Antena 3 14.5%, Telecinco 14.2%, Payment topics 9.1%, La 1 9%, Regional (FORTA) 8.1%, laSexta 6.2%, Cuatro 5.2%, La 2 2 , 8%, Autonomous private 0.3%.