Ayuso confesses in 'El Cascabel' how he gets along with Pedro Sánchez, Salvador Illa and Margarita Robles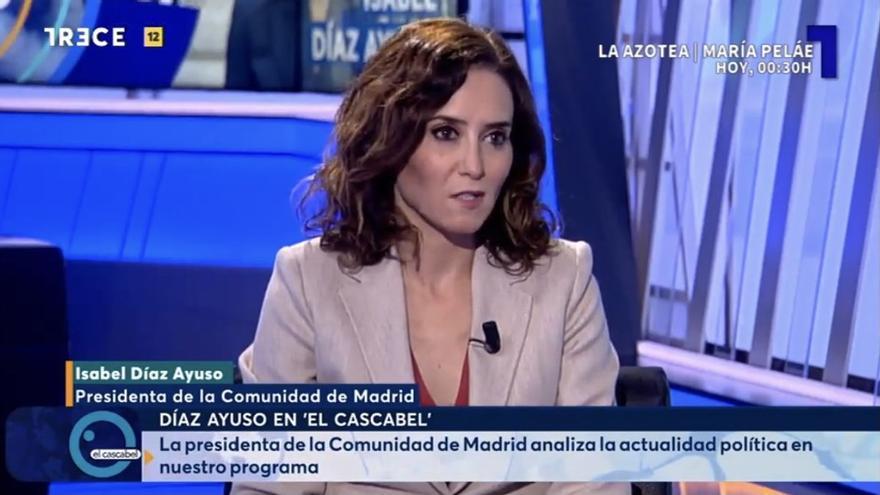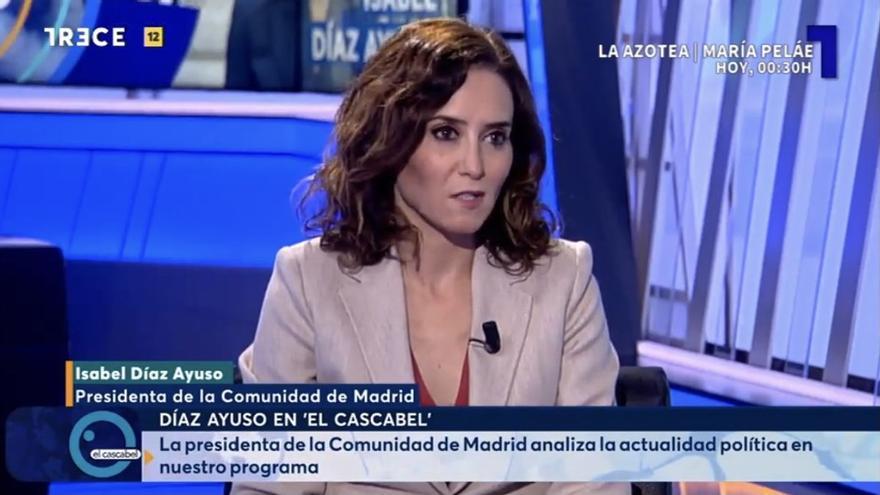 'The rattlesnake' received last night Isabel Diaz Ayuso to discuss the latest political news. The President of the Community of Madrid took advantage of her passage through the Thirteen program to confess bluntly what she thinks about various members of the Government, including Pedro Sánchez, and how she gets along with him and with some of his current and past Ministers.
Ayuso, who a few days ago had a suitor in 'First Dates', positively valued politicians such as Luis Planas, Minister of Agriculture, Jose Manuel Albares, Minister of Foreign Affairs, or Jose Manuel Uribes, former Minister of Culture.
In his review of several names, he took the opportunity to quote Margarita Robles: "He has disappointed me by how he spoke and used the issue of residences, he has shown me that, although the treatment in person is good and pleasant, it is different," he said.
The political leader did not hide her bad relationship with Salvador Illa: "With him it was impossible. I tried to understand more with some sectors of the government and lost my time, "he said bluntly. He also opened up about Pedro Sánchez and his relationship:" His treatment has always been correct and kind, but I have had a couple of meetings with him and I have seen that things were different from what we had discussed ".