Ayuso accuses the Government of "entrenching itself in obsolete slogans" for rejecting nuclear ones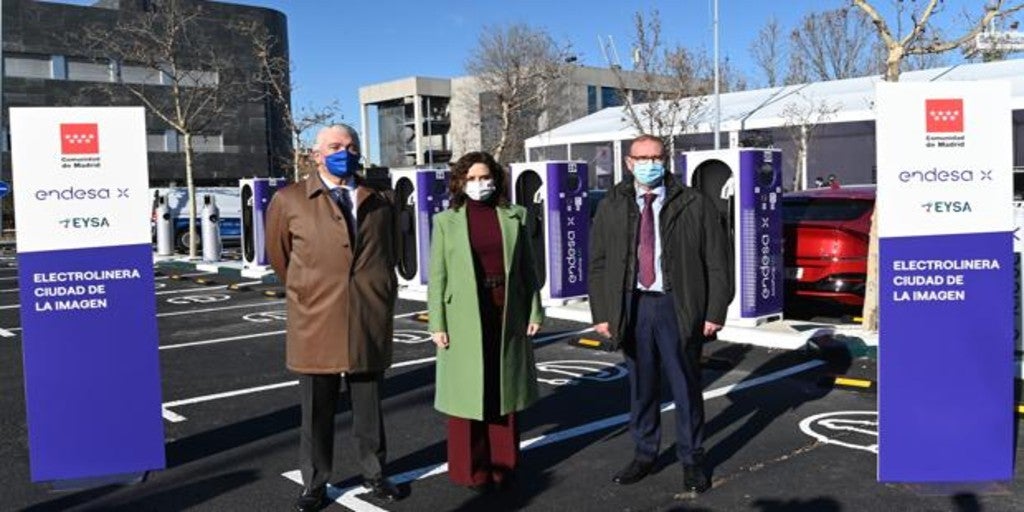 Madrid
Updated:
Keep

The president of the Community of Madrid, Isabel Díaz Ayuso, has criticized the Government this morning by saying that "many are entrenched in obsolete slogans" by rejecting nuclear energy. It should be remembered that last week, several members of the Coalition Executive criticized the possibility that the European Commission considers 'green' investments in nuclear and gas.
Ayuso made these statements at the opening ceremony of what is the largest ulatrarfast charging electric vehicle station in all of Spain, located in the City of the Image (Pozuelo de Alarcón) in which she has been accompanied by the CEOs of Endesa, José Bogas, and Eysa, Javier Delgado, as well as several regional directors and the mayor of Pozuelo.
"Progress towards a mobility model that is more respectful of air quality must come hand in hand with those who research, work and move the world, which is precisely that of companies. It is the task of the administrations to support them and at the same time reject those ideologies that are only interested in the environment to impose another class of hostile policies that go against freedom, development and consumption, "added Ayuso.
Installation, open 24 hours a day, has 46 recharging points, 20 of them with ultra-fast technology, which allow 80% of the battery of an electric vehicle to be charged in just 10 minutes. The 6,000 square meter plot is public and has been rented for 15 years.
This electric station has been launched by Endesa and Eysa. This company has implemented its own technology to open by license plate or app, a new system that will save the driver time and money, digitizing access and payment.
"The energy future is going to be electric and what we are celebrating today is advancing that future and putting this infrastructure at the service of Madrid residents," said Bogas, who underlined that Endesa closed 2021 with 11,000 recharging points and expects to reach 46,000 by 2024.