Avlo opens in Madrid-Valencia with an occupancy rate of 95%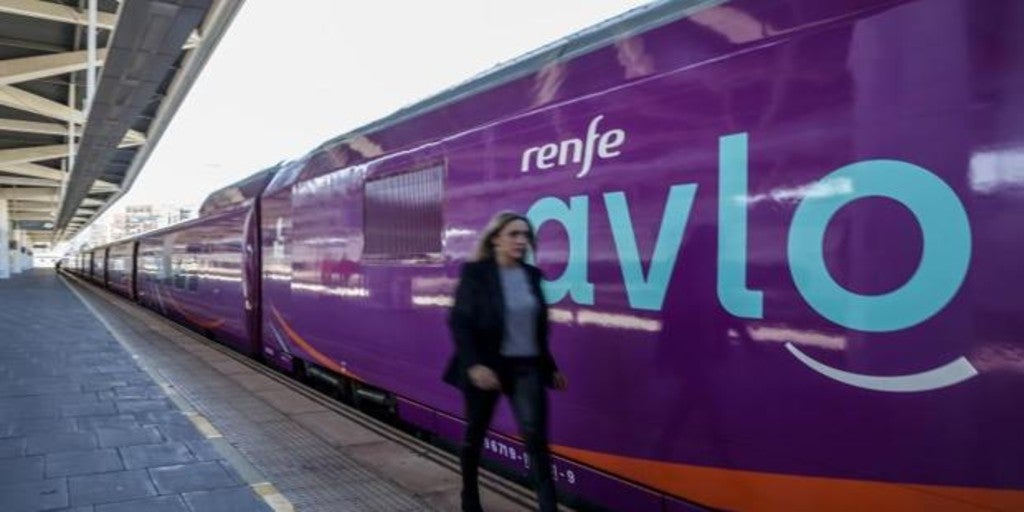 Madrid
Updated:
Keep

Avlo is already in Valencia. Renfe's high-speed, low-cost service opened this Monday with six circulations, three in each direction, and after having sold 100,000 tickets since it went on sale on January 20. According to data from the public operator, the service is circulating with an average occupancy of 95%.
Furthermore, more than 6,500 travelers have used the public company's high-speed services between
Valencia and Madrid this Monday, counting trips on AVE and Avlo. As a result, the number of customers compared to the same Monday last year has tripled.
Renfe has already announced that it has plans to extend this line in a "brief period of time" so that Avlo reaches Alicante.
And it is not the only destination handled by the low-cost train, since the operator's objective is to reach Seville before the end of the year.
In principle, Avlo will travel the route with series 112 trains with vinyl on the outside, with 365 seats each. Subsequently, in a second phase, the 106 series trains manufactured by Talgo and already operating on the Madrid-Barcelona line, with 438 seats each, will be incorporated.
The first trip will be at 6.30 from Madrid and will arrive at 8.23; another will leave at 9.28 from Valencia, it will stop at 9.51 in Requena and at 10.26 in Cuenca and at 11.20 it will arrive in Madrid; At 12:40 another convoy departs from Madrid to arrive at Valencia at 2:33 p.m. (with stops in Cuenca at 1:35 p.m. and Requena at 2:09 p.m.).
In the afternoon, a train will leave Joaquín Sorolla at 4:15 p.m. which will arrive in Atocha at 5:55 p.m. and the last train from Madrid will leave at 6:40 p.m. to enter Valencia at 8:20 p.m. The
last trip will be the one that departs from Valencia at 9:10 pm, to arrive in Madrid at 11:04 pm, with stops in Requena (9:33 pm) and Cuenca (10:08 pm).
The prices of Avlo will start from 7 euros and all tickets will be in tourist class. Children under 14 years of age will have a basic rate of five euros as long as they are accompanied.