Avilés takes a new cut from Emma García: "We don't know why you're here"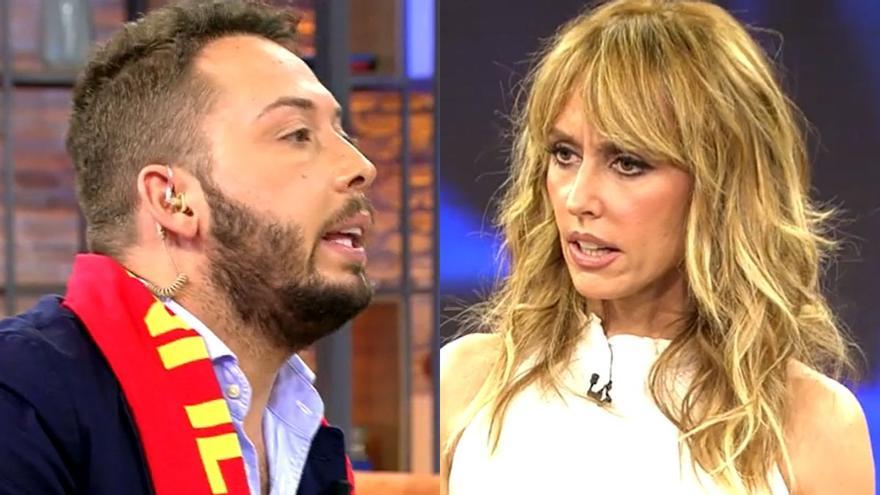 José Antonio Avilés, the most controversial and controversial collaborator of 'Viva la vida', took this Sunday a cut of epic dimensions by Emma García. The presenter of the magazine, who last weekend starred in a strong discussion with the gathering after he left the set, less and less hides what she really thinks about the Cordovan.
This was demonstrated during yesterday's delivery, when the program debated the state of the relationship between Kiko rivera and his mother, Isabel Pantoja, after the latest events in the media clan. A few statements from Irene Rosales They led the presenter of 'Viva la vida' to release a 'pullita' to her partner.
"I am very clear why I am sitting here and working. I am for Kiko's family, I am aware of it", recognized the wife of the son of the tonadillera. "I don't see that as you do," Avilés replied to Emma's surprise, who did not miss this opportunity to throw a dart that left her partner practically speechless.
"There is no debate there, let's see, it is a reality. Another thing is that we like how he does it," Emma explained before questioning the reasons why Avilés has a chair in the program: "We don't know why you are here, that's another reality too".
Some words that caused the laughter of the collaborators and the indignation of the aforementioned: "Hey, thanks for the cut, sweetie". Despite Avilés' complaints, Emma chose not to listen to him and continued with the program as if she were not listening.
This was not the only cut that the former contestant of 'Survivors'. Later, the space host gave him a wake-up call for speaking above his companions. "Can you put the scarf in your mouth? Your tone is a tremendous thing.", lament.