Aviation's turbulent journey into green skies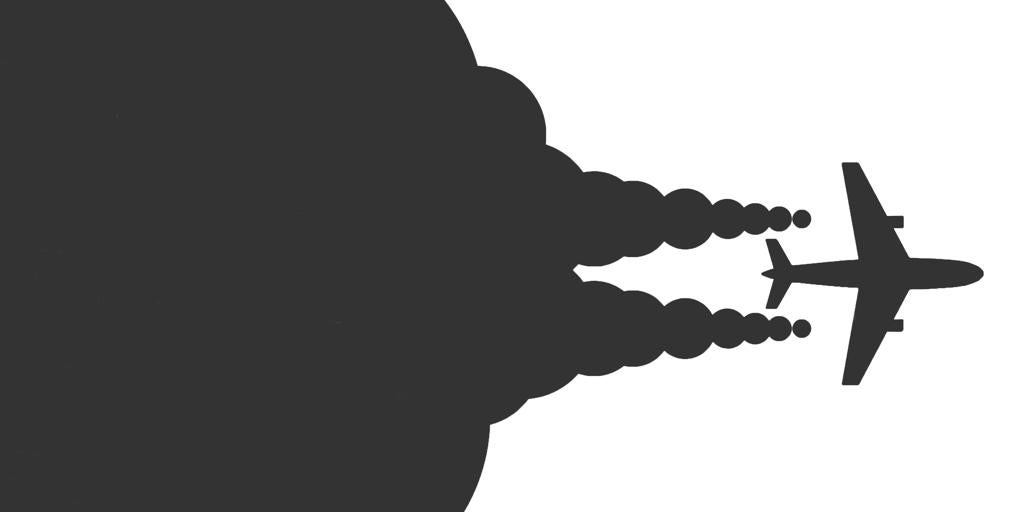 Madrid
Updated:
Keep

Riding by plane is part of the daily life of a large part of the population, but at the same time there are more and more
travelers concerned and aware of the pollution generated by their journeys. Before the pandemic, the sector launched around billion tons of CO2 into the atmosphere –3% of emissions worldwide–, a not inconsiderable amount that places it in the spotlight in the fight against climate change. While
other means of transport have been turning towards electrification for years, aviation still has a long journey to go, as current batteries cannot generate or store enough energy to power large aircraft with hundreds of passengers on board. That is why other alternatives are being sought to achieve cleaner flights.
One of the options that is nominated as the winner is the use of the sustainable aviation fuels (SAF), produced from renewable raw materials, which could reduce CO2 emissions by up to 80% compared to fossils, according to the White Book for the Sustainability of Aviation in Spain, prepared by the State Agency for Aviation Safety. "In the short-medium term they are the only solution to decarbonize aviation", he assures Gustavo Alonso, professor at the Higher Technical School of Aeronautical and Space Engineering (ETSIAE).
Among those that are already in use, the biofuels, such as biojet, which can be obtained from vegetable oils, agricultural and forestry residues or from the agri-food industry. Spain has taken strategic positions through Repsol, which in 2020 and in the middle of this year manufactured the first two batches of biojet on the national market from biomass and
in August it did the same from waste.
This week the energy company and Iberia have completed the Madrid-Bilbao route with an Airbus A320neo that used 1.84% of biofuel in its deposits, being the first flight with biofuel produced in Spain with waste. The problem with these solutions is their price. «Today they are economically very unfavorable compared to the traditional", it states Pelayo Losada, Global Responsible Partner for Environment and Sustainability for the Aerospace Industry of Boston Consulting Group.
Incentives
In Europe, some countries already require that a percentage of consumption be biojet. And France will require from 2022 that flights leaving the country use at least 1%. «The emergence of a market that allows the use of SAF to be extended continues to be one of the main challenges we face, and there is still a lot of work to be done to encourage their adoption, "he says. Ricardo Rojas, president of commercial aircraft at Airbus Spain. To get an idea of ​​the situation, in 2020 the use of SAF accounted for 0.03% of the total fuel in aircraft, and less than 1% of the flights operated.
What can be done to generalize its use? «It is necessary that the industry can ensure access to reasonably priced and large quantities of SAF to be able to fly the airplanes », says Rojas. To achieve this, believe that incentives and long-term policies will be essential that promote the use of sustainable aviation fuels for widespread adoption. "We have a huge challenge ahead - he continues - and we will not be able to achieve it without the active collaboration between public and private entities."
In the opinion of Losada of Boston Consulting Group, increasing its use requires «an increase in the scale of production to allow reducing the cost of these solutions and an exponential increase in demand, which in turn encourages this increase in production and the necessary investments ". To achieve both milestones, he agrees that "it is essential to establish the appropriate incentives for demand and the construction of productive capacity, either through public investments, stable regulatory frameworks or incentives that favor the purchase of biofuels." It should be remembered that Brussels, within its 'Fit for 55' package of measures, aims for the aviation sector to cover 2% of its consumption with SAF in 2025 to rise to 5% in 2030 and 63% in 2050.
Apart from biofuels, there are synthetic fuels (e-jet), generated with CO2 and renewable hydrogen, which are still in an incipient state. "The amount of energy they consume is unaffordable and requires a lot of research," says Professor Alonso. Spain will have one of the largest plants in the world in 2024, located in the Port of Bilbao, whose construction will be carried out by Repsol.
The industry is taking small steps to promote sustainable fuels. From Airbus they remember that their planes are already certified to fly with a 50% SAF. "More than 10,000 commercial aircraft in service can fly with biofuel and synthetic fuel, which allows significant reductions in CO2 emissions," says the president of commercial aircraft at Airbus Spain. And thanks to the research work that is being done, they expect that percentage to increase to 100% in this decade.
«An example of the progress being made is the first flight study of a single aisle aircraft operating 100% with SAF. It is a test A319neo, which departed from Blagnac airport (Toulouse) with one of its engines powered 100% with SAF for a first test flight for its authorization ", explains Ricardo Rojas. The study, known as Volcan, is a joint project between Airbus, Safran, Dassault Aviation, Onera and the French Ministry of Transport.
Sustainable fuels are not the only way forward towards decarbonization goals.
Green hydrogen (obtained with renewable energy) it is already considered a promising option to replace traditional kerosene. «It is a very attractive energy source from the point of view of decarbonisation.. It has the advantage of leveraging renewable energy and recycled or captured carbon, generating an ideal energy supply in this context ", says Losada.
Another of its characteristics is that there are different ways to exploit it in aviation: as an energy source for synthetic fuels, as fuel cells to generate electricity on board or directly as fuel. In any case, your job will not be overnight. «These solutions are found in very early stages of development and they require complex technological maturation processes that guarantee safe use in air transport. To date, there are no solutions of this type that can be marketed in the short-medium term, or with medium and long-haul aircraft ", explains the expert.
The European manufacturer Airbus wanted to take the lead with the presentation of three prototype aircraft based on hydrogen as a primary energy source that would take to the skies from 2035. "Hydrogen is an element with a specific energy per unit mass three times higher than that of traditional jet fuel, which makes it much more efficient as a zero-emission power source than batteries. However, it has a lower energy density per unit volume, which means that we need to develop creative solutions to integrate the technology into an airplane ", says Ricardo Rojas, who acknowledges that" we are still maturing and investigating the application of these technologies in the aerospace industry".
At the moment, he argues that liquid hydrogen storage is the most promising option, while in the form of compressed gas it would not be compatible with the weight and volume requirements that Airbus has imposed. And although the use of hydrogen is already widespread in other industries, Rojas stresses that "it will be necessary to create specific regulations and standards to operate these hydrogen-powered commercial aircraft. '
Greater efficiency
The search for efficiency is added to the arsenal of innovative proposals. Pelayo Losada details that, for example, an aircraft with the latest available technology improves fuel consumption by more than 20% compared to its predecessors. "Developing technologies and solutions for aviation to minimize its environmental footprint is a commitment that our companies have been working towards for decades. In the last 30 years, the common effort has avoided the emission of 10 billion tons of CO2», Highlights Cesar Ramos, general director of the Spanish Association of Defense, Security, Aeronautical and Space Technology Companies (Tedae).
In terms of efficiency, it highlights the achievements of the industry: «Our companies are developing more aerodynamic designs, additive manufacturing processes with high-strength materials, and quieter aircraft ». He explains that they are also working on optimizing aircraft operations through automation systems or optimization of air traffic management. "Likewise, we value waste, we prioritize recycling over other destinations such as controlled deposit, we eliminate plastics and we are taking steps to eliminate single-use in production processes," he says.
Optimizing air traffic management would be another lever that would help flights reduce their carbon footprint. The Single European Sky, which still does not start, would allow more direct routes and less fuel consumption. According to the European Commission itself, the impact of aviation on the environment would decrease by 10%. "It is a measure that we have been demanding," they indicate from Tedae.
The road to sustainability poses a number of challenges. "To advance faster in more environmentally friendly and efficient technologies, funding is needed.
The time is right with European and national funds on the horizon», Emphasizes Ramos. "We aspire for financing to become long-term, sufficient and known in advance to be able to adjust to it," he adds. For his part, Losada believes that the sector needs a regulation that encourages the technological development of new solutions and their large-scale adoption. "This regulation - he continues - involves investment incentives, mandates for the use of alternative fuels and stimulation of an ecosystem that facilitates its development, through infrastructures, technological development centers, public-private collaboration or direct investments in the productive capacity of alternative fuels or disruptive technologies ". And the fact is that the sector's journey towards sustainability has no return ticket.