Avi Loeb insists that Oumuamua is the "first sign of extraterrestrial life"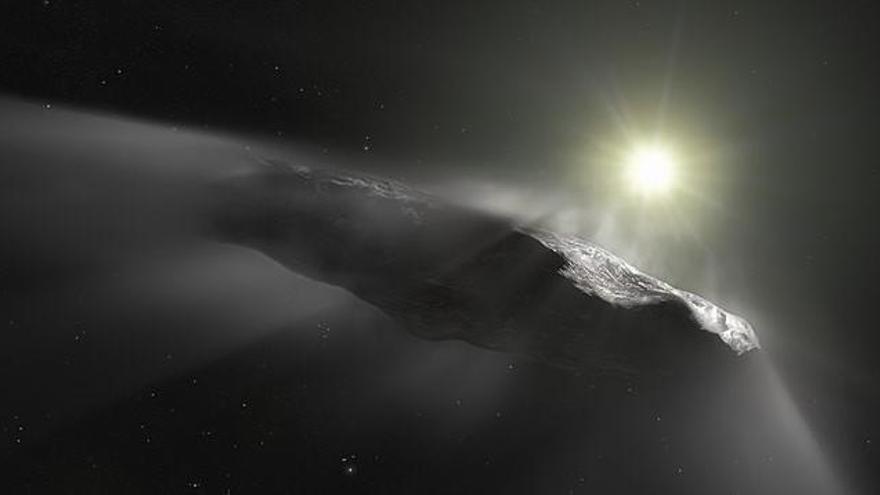 Editorial Planeta will publish, simultaneously in 20 countries, one of its bets of the quarter, 'Extraterrestrial', by the professor of Astrophysics at Harvard University Avi Loeb, who confirms that there is intelligent life beyond Earth.
In the book, the Harvard University Professor of Astrophysics confirms that Oumuamua, the first interstellar object observed while crossing the Solar System, is not a rock arrived from other stars, but "the first sign of intelligent life of extraterrestrial origin".
According to Loeb, the characteristics of the flying object – which was sighted at the Haleakala observatory, in Hawaii, in 2017 – only allow one explanation: "Oumuamua, as they called it, constitutes the first evidence of extraterrestrial life and technology, and the implications of this statement for humans are immeasurable. "
The interstellar object detected moving close to Earth it was listed first as a comet and finally as an asteroid, although their shape and behavior differed from the rest of the comets and asteroids in our solar system.
When Loeb suggested that this object was the first evidence of extraterrestrial life and technology in space, what was probably the most relevant scientific debate in decades.
In the book, Loeb presents his theory to the general public for the first time and describes the profound implications it has for science, religion and the future of our species and our planet.