Automatic gas stations are the only ones that grow and already reach 12.5% ​​of the sector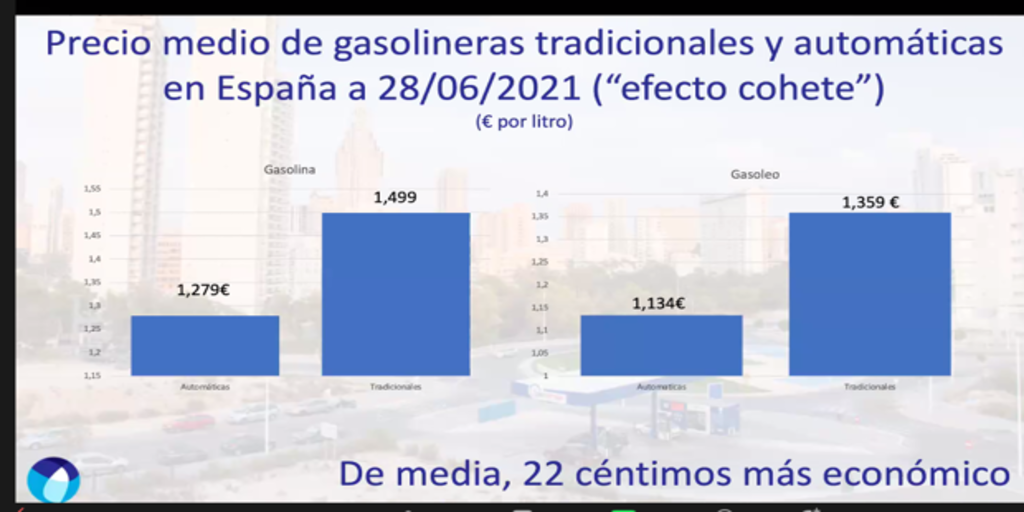 Madrid
Updated:
Keep

The Covid-19 pandemic has accelerated the opening of automatic or unattended service stations, the implementation of which grew by 22% in 2020. Furthermore, this type of facility already accounts for 12.5% ​​of the total number of service stations in Spain, according to the latest annual study carried out by the National Association of Automatic Service Stations (Aesae).
The goal for 2025 is reach 20% of the quota of the sector, according to Manuel Jiménez, president of Aesae.
Specifically, in absolute terms, this type of gas station already reaches the 1,277 distribution points throughout the Peninsula, the Balearic Islands and the Canary Islands. "The pandemic has made it clear that automatic gas stations are necessary, now more than ever, to guarantee supply throughout the country, which makes us predict that there will be more. This type of station has become the natural evolution of gas stations. traditional gas stations, since they are prepared to operate in crisis situations such as pandemics, by having an automated system 24 hours a day that avoids contact with other people, "explained Manuel Jiménez.
Catalonia continues to be the community with the most automatic gas stations, with a 22% penetration of the total. They are followed by Valencia (18%), Madrid (14%), La Rioja (13%) and Andalusia (12%). The rest are below the national average (12%). At the other extreme, there are communities with little weight of the automatic ones in the supply mix; such as the Canary Islands (2%), Galicia (5%), Cantabria (6%) and Navarra (6%).
"Despite the progress, Spain is still far from reference countries in the opening and liberalization of the fuel market, such as Denmark and Finland, where of the total number of gas stations, the automatic ones exceed 60% ", Jiménez denounces.
And he added that this growth, which "not only benefits the consumer but also the station environment, which is forced to lower its prices, can be truncated by the new obstacles prepared by some local administrations. We are seeing that the obstacles have ceased to be put by the communities to go on to put them some councils, who only want to preserve the oligopoly of some businessmen, and that there is no real free market.
In addition, in times of rising fuel prices like the current one, "the differences are increasing and there are currently differences greater than 20 euro cents per liter both in automotive diesel and gasoline 95 ", says Manuel Jiménez.