Australian Open player chart still unpublished due to Djokovic's trial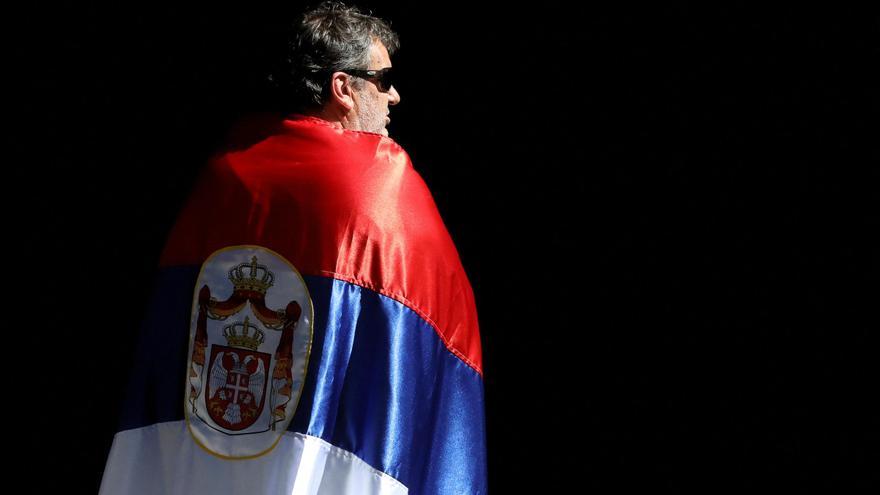 The court case facing the Serbian tennis player Novak Djokovic (1) to try to stop the cancellation of your visa will delay the publication of the order of play for the first day of the Australian Open which will start this Monday.
"We are waiting for a solution to be taken on the Djokovic case in order to work out the order of play. We estimate it will be around 5:00 p.m., explained a member of the 'major' organization to EFE.
The sunny and hot morning that appeared on the banks of the Yarra River encouraged tennis players to jump onto the courts of Melbourne Park despite the fact that they still do not know the schedules of their first games as a result of the trial held this morning following the appeal filed by Djokovic's lawyers.
The other reason why the organization urgently needs to know the judge's ruling is because of the possible modification of the table.
For the event, the most catastrophic scenario from a sporting point of view It would be that the deportation of the Balkan was confirmed after the publication of the order of play.
In this case, it would be a lucky loser to fill in for reigning champion Djokovic and it would leave the picture of the first great of the season very unbalanced.
If the deportation is announced before the organization makes the order of play official, it would be the fifth seed, the Russian Andrey Rublev, the one who would replace the Serb's position.
In this scenario, the French Gael Monfils (17) would occupy the position of the fifth favorite, and the first tennis player out of the favourites, the Kazakh Alexander Bublik, would start in the position of the seventeenth seed.
The last possibility would be that the deportation would be carried out after the first world classified had started the competition and in that case their next rival would advance to the next round without playing the match.