Australian Open: Daniil Medvedev, the bear challenge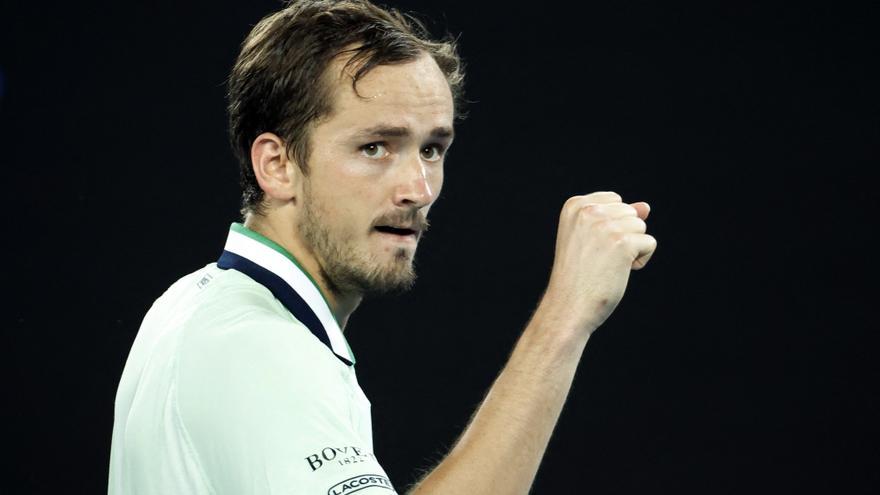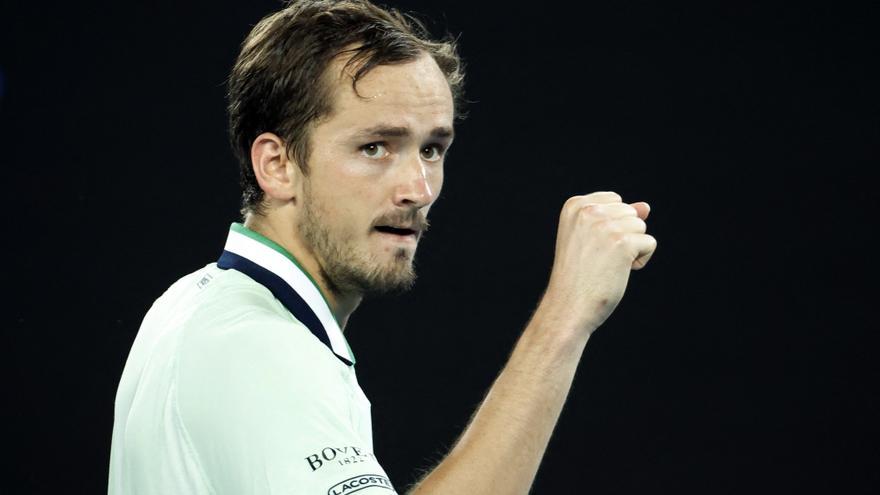 He seems impassive, shy and reserved. His face rarely gives away what is going through his head. Daniel Medvedev (Moscow, February 11, 1996) he is cold when he plays and his tennis is as forceful as it is mechanical, but it takes him little time to get a strong character if he needs it. He enjoys reading, playing chess or the playstation with which he has competed in video game tournaments. His teammates nickname him the bear ('medvev', in Russian) and like a bear, and not a teddy bear, he is capable of knocking down his opponent with a single blow with his racket or bellowing angrily if he feels mistreated.
James Campistrolthe Catalan chair umpire of the match against Stefanos Tsitsipaswas able to verify it and suffered it live on Friday when the Russian tennis player exploded protesting the behavior of the Greek player's father who did not stop talking and giving advice to his son.
"Are you stupid? Don't you see? His father is talking to him during every point. Are you going to answer my question? Look at me, I'm talking to you! My God how can you be so mean and be refereeing a Grand Finals semifinal?" Slam", he released Medvedev indignant, before leaving for the locker room to change clothes after losing the second set. It was a furious protest that would have earned him the same penalty as Medvedev asked for the father of Tsitsipas. At the end of the match he apologized.
It is not the first time in this Australian Open that the Russian tennis player gets angry. He did it a few days ago when he felt discriminated against by the organization of the tournament that did not put him in the Rod Laver Arena until the quarterfinals. "I don't know what I have to do to play center court at Grand Slams, I already won the last Grand Slam, I'm the biggest seed here," he complained.
Djokovic's memory
Medvedev can be as unpleasant as it is witty and funny how when he celebrated his victory at the US Open last September, throwing himself to the ground, as if he had been killed, before a Novak Djokovic from whom he had snatched, with a tennis lesson, the possibility of winning the Grand Slam (the four majors in one year) and 21 for the world number 1.
From Djokovic it was also agreed in the quarterfinal match against Felix Auger-Aliassime when he was two sets down. "I wondered what 'Nole' would do, in that situation. And I said to myself: 'I'm going to make it work,'" he joked after picking up a 'match ball' and winning the match. "I'm not tired" he signed him into the lens of the television camera, defiant.
Or joke after beating Tsitsipas of what awaits you on Sunday. "Surely at the US Open it was Nadal the one who supported me so that Djokovic did not reach his 21st Grand Slam and now it will be 'Nole' who will do it so that Rafe I didn't win on 21".
Yes Medvedev win the title will take away the world number 1, something that he could not even dream of when, at the age of nine, he signed up for tennis classes watching an advertisement in the pool in which his parents, Sergey and OlgaThey took him swimming.