Australia to analyze entry ban on Djokovic on Monday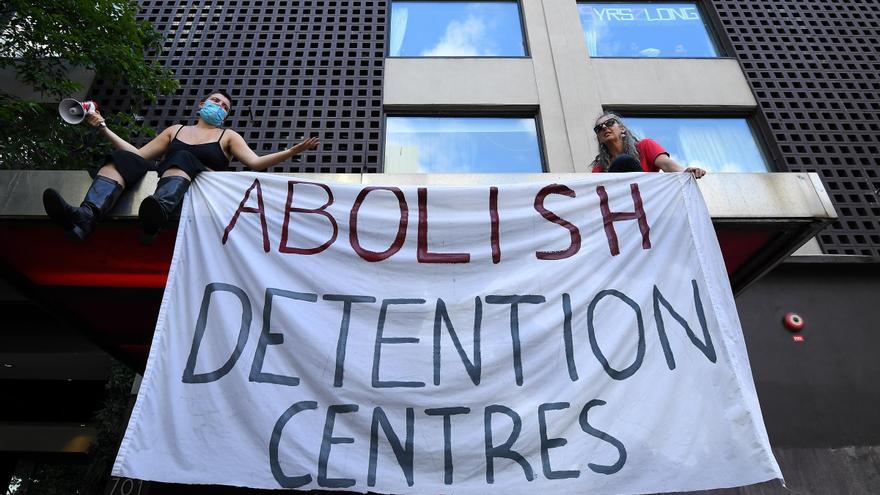 Following a quick preliminary hearing, Judge Anthony Kelly of a Melbourne court ordered both parties to deliver your arguments over the weekend that will be analyzed on Monday from 10 in the morning, picks up the ABC.
Djokovic You will not be deported until the matter is addressed in court and will remain, for the moment, staying in a hotel in the city without being able to leave the building.
The reigning Australian Open champion, who refuses to declare whether they have been vaccinated against covid-19, had received a medical exemption to enter the country, but the uproar caused by this measure caused the authorities to back down and end up canceling the athlete's visa on Wednesday.
The Serb, who arrived in Australia on Wednesday night, was transferred this morning to the Park Hotel in the city of Melbourne, which also houses a group of asylum seekers who have been detained by immigration authorities, after they were interviewed for more than eight hours by border authorities for not complying with the requirements imposed by the covid-19.
The Australian Border Force confirmed in a statement the revocation of the visa to Djokovic, known for opposing mandatory immunization against covid-19, arguing that "citizens who do not have a valid visa upon entry or who have had their visa canceled visa will be detained and expelled from Australia. "
"There are no special cases. The rules are the rules," the Australian Prime Minister said Thursday., Scott Morrison, explaining at a press conference in Canberra that travelers entering Australia are required to have the complete schedule of the covid-19 vaccine or a medical exemption.
The vaccine is mandatory to enter AustraliaBut there are temporary exemptions for people who have "a serious medical condition", who cannot be vaccinated because they have contracted COVID-19 in the previous six months or have had an adverse reaction to the drug, among other reasons.