Aurelia Navarro – The Province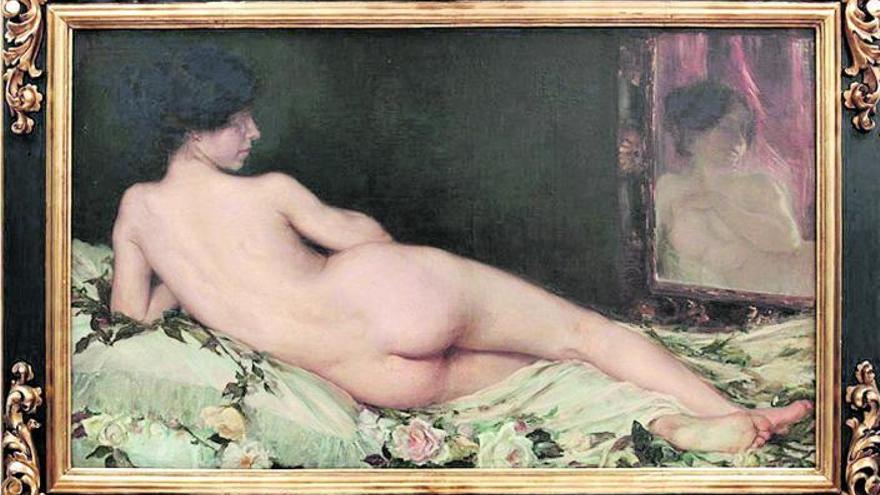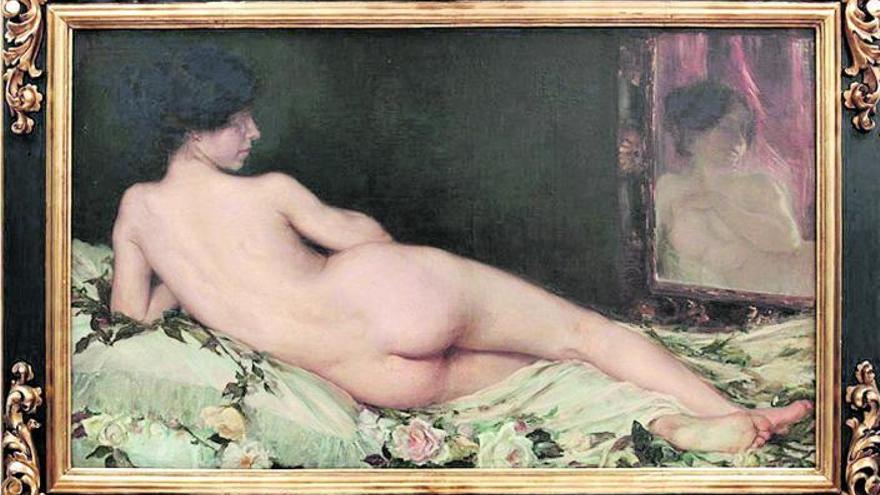 Many have said that this period was the Silver Age of women due to a supposed great openness and freedom, until that moment a very low number of them knew how to read, but in reality it was just another mirage in the lives of all those ignorant , they were given access to education but never with the intention of teaching them to think or shine in any type of discipline, their morals should never be upset by the wand of knowledge, that training served only one purpose: to carry out their domestic work -family as best as possible.
A common practice was to awaken his most sensitive part and art was always the best vehicle for this. The young ladies of the best families received drawing and painting classes as part of their proper education, as was the case of Aurelia Navarro, the daughter of a respected doctor, from whom her family sought all kinds of artistic knowledge.
We could say that the story of his life is like one of those movies that are told backwards and you could never expect an ending like that. While so many painters of that time suffered the censorship of society without getting beyond complacent criticism that rejoiced in the benefits of the aforementioned, forgetting to value the professionalism of their work – frequent comments such as "delicate art", "of beautiful figure "," natural grace "," incomparable beauty "-, Aurelia Navarro became one of the most valued artists of her generation.
Thanks to the social position of her family, she received her first classes from the hand of the artist José Larrocha, who infected her with his interest in rural environments and the landscapes of the Alhambra, themes that would always accompany the young woman but will be her next teacher, Tomás. Muñoz Lucena, who really determined the steps of his painting by transmitting the latest trends learned in Paris from the hand of the Impressionists. Surely encouraged by him, and with barely twenty years old, Aurelia Navarro decides to dedicate herself professionally to painting, something unusual for a young lady of good standing like her, this was not a profession of her sex, that was not her destiny, but despite of everything she was very determined to get it.
After receiving a grant from the Diputación de Granada, he went to Madrid with the intention of presenting his work in the different national and provincial fine arts exhibitions, events of great importance for any artist that allowed them to make their work visible and obtain a certain social recognition. Against all odds we can say that the young painter arrived and triumphed, obtaining several honorable mentions and different medals, and something even more unprecedented such as the respect of her colleagues.
One of those exhibitions, the one in 1908, would drastically change the course of his life by presenting the work Nude of a woman, a tribute to the mythical painting La Venus in the mirror by the great master Velázquez; in both works the body of a mysterious young woman in the foreground appears on her back and naked in front of a mirror where the face of the protagonist is insinuated to the curious eyes of the spectator. The scandal was served, few times a woman had dared to paint a nude, it must be borne in mind that they were prohibited from doing so, it was not morally correct for a young lady to contemplate the human body in all its splendor, that's why disciplines such as study Natural anatomy were issues forbidden to the female eye, hence the great controversy, because if she did not have notions of anatomy, how could she have painted a nude then … They all concluded that it was actually a self-portrait and that provocative scene was not but a representation of the artist's own flesh.
Despite its daring, the quality of the painting was undeniable, everyone praised the great skill of its brush and it was recognized as a brilliant work that raised it to the highest levels of success, the great Julio Romero de Torres admired its mastery and even The Infanta Isabel herself was so impressed that she wanted to meet and personally congratulate the artist, but due to the immorality of the situation, the State refused to buy the work, as was customary, which would finally be acquired by the Granada town hall for two one thousand pesetas.
Although that nude positioned her as one of the most acclaimed painters of her time, it was also the beginning of her end, of a path that would unfairly lead her to absolute oblivion. Such was her prestige that the press not only echoed her work but also her personal life and all those suitors who grew like mushrooms under her feet, a harassment that so upset the family that her father forced her to return to Granada fearful that this situation would finally spoil his daughter's morale.
Little by little her presence faded over time until in 1923 she entered the religious order of the Slave Adorers of the Blessed Sacrament of Córdoba as a nun, a fact that is not entirely clear, surely more motivated by the pressure of her father than by own personal choice. His spirit languished, and so did his paintings that went from that provocative nude to a few religious scenes to finally come to nothing.
Victim of her own fame, her art faded amid the soft sound of the prayers on those walls, today as forgotten as her own name, Aurelia Navarro.
Eva Fernández (Director of Two Art Gallery)