Aurelia Gil and Palmas share the award for the Best Collection of Swimwear Fashion Week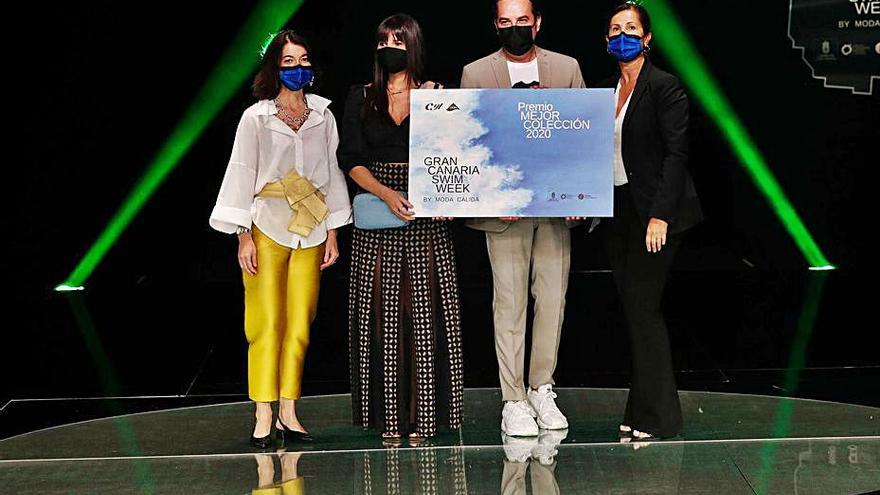 Aurelia Gil and Palmas shared the award at the Gran Canaria Swimwear Fashion Week 2020. Two very different collections, one full of tulle and fantasy and the other 80s-inspired glam looks, of unquestionable quality, won the award for Best 2020 Collection of the Gran Canaria Bath Fashion Week.
With the delivery of the awards, focused on giving visibility to designers, this very special edition of the event organized by the Cabildo de Gran Canaria and Ifema was closed. The event featured the participation of the Canarian top Helen Lindes as master of ceremonies
The recognition consists of two reports of the winning brands in the professional magazine Cyl, specialized in Intimate Fashion and Swimwear. In addition, Lycra provides 300 kilograms of fiber for the winners to manufacture their 2021 collection, and they will also advise them on the development of the fabrics for their new collection.
The Carlsberg award for the Best Sustainable Collection received by All that she loves was also presented, with its commitment to the most genuine craftsmanship, "handmade" and the process that identifies ATSL: garment dyeing. The award also consists of becoming the protagonist of a report in a fashion and trends magazine that the organization will be in charge of facilitating.
The winners of both categories were selected from among the established designers who have walked in this edition of Gran Canaria Bath Fashion Week in Maspalomas.