Aurah Ruiz explodes and talks about the alleged abuse of Jesé Rodríguez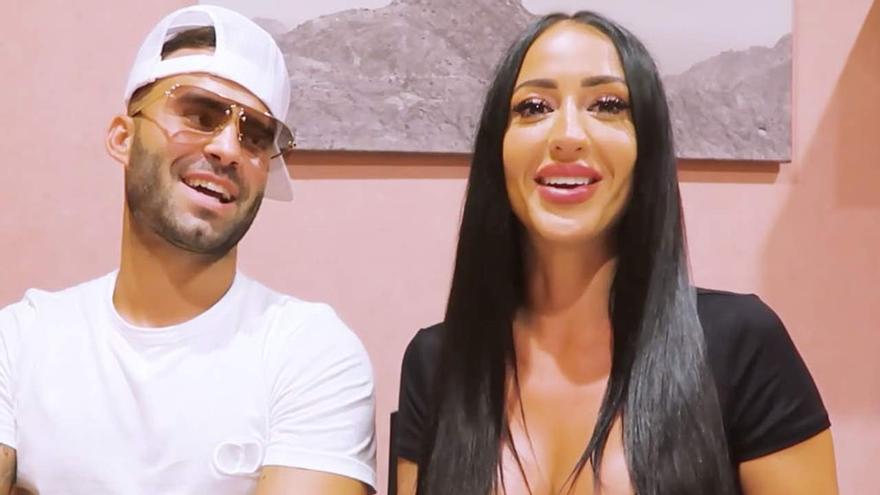 Aurah ruiz has broken his silence after all the information that has emerged in the last 72 hours about the alleged attempted run over towards his partner, the player from Unión Deportiva Las Palmas, Jesé Rodríguez.
It seems that the omens have been fulfilled launched by the controversial and controversial collaborator majorera, Love Romeira, who in his last Instagram post stated that Ruiz would tell today everything that happened last weekend if the attacker from Gran Canaria did not deny himself the information that was emerging.
In a video of almost 8 minutes, the Canary Islands has disassembled the images of the viral video that has run like wildfire during these days, completely denying the sequence and shooting at the press, ensuring that "The media have echoed false news and have done with this video what they wanted. Everything has been endless misrepresented information", Ruiz assures.
The truth of the hit-and-run
In the video, the influencer She has acknowledged that there was an argument but that she never tried to run over anyone, least of all her partner. "They are accusing me of something that I have not done and it is something very serious. That they say that I have tried to run over my partner is very serious. The press has said that I run over my partner when the video does not see anything. You don't see a run over, "says Aurah.
"I am not going to deny that there was an argument because there was," has recognized the former contestant of 'GH VIP', who has given the relevant explanations to wash his image and that of his partner and that, in addition, he has announced that he is going to take legal action against the minor who broadcast the video and against all the information false that have arisen in the last hours.
On the limp that the Gran Canaria attacker showed in the video, Aurah pointed out that it was due to a mishap he had in another game and that for that reason he did not go to the training that the player had scheduled.
"I would never want to run over my partner. I've really wanted to run over other people when I'm hot! And I haven't, so I'm not going to do it with the father of my child … we're crazy!"said the canary indignantly.